Wine wizards reflect a growing appreciation of the grape in Asia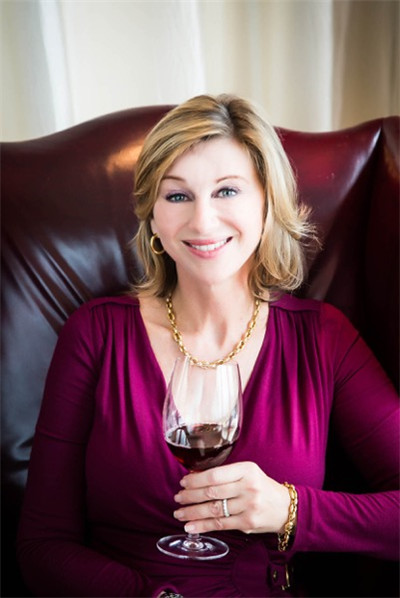 Debra Meiburg, Hong Kong-based wine expert. [Photo provided to China Daily]
When you meet someone who bears the title "Master of Wine", your first reaction might be: Sounds like a fun, party person.
Fun they may be, but the Institute of Masters of Wine is a professional body of experts who have passed an exhaustive examination of all-around wine knowledge and tasting ability. In the past two years, their number in Asia has doubled-five of the eight Asia residents in the institute have achieved their status in 2015 or 2016. That comes as awareness and appreciation of grape wines in the region as grown.
"Having lived in Asia for over 20 years, I have been thrilled to see the thirst for wine knowledge," says Hong Kong-based Debra Meiburg, who earned the right to put the letters "MW" after her name in 2008. "This has fueled an increase in MW students and subsequently MWs."
There are 353 members of the institute today, working in 28 countries. They include winemakers, buyers, journalists, shippers, business owners, consultants, academics, and wine educators. More than 320 students from 36 countries are now accepted in the MW study program, seeking the professional designation.
The program started more than 60 years ago as a qualification for the UK wine trade.
Today, MWs are often asked to judge wine competitions all over the world, to lecture at wine courses, to lead tastings and to sample and assess some of the world's finest private cellars, the institutes website says, advising governments, hotels, airlines and other institutions.
"The wine industry is about relationships and connections," says Hong Kong-based Jeannie Cho Lee, who also achieved her MW status in 2008. "We are also extremely lucky to be based in a region where we can shape and contribute to a swiftly expanding industry-from wine education and communication, to trading, consumption and production."
"Even though Asia is not a traditional wine market, it has grown dramatically over the last decade," says UK-based Jane Masters, the incoming chairman of the institute. Noting that there are eight members based in Asia, she adds: "This is just the start-there are currently 15 students in Hong Kong and 13 in the Chinese mainland. We recognise these individuals are already bringing great value to the Asian wine trade, and will ensure its long term success."
Meiburg, the incoming chair of the institute's education committee, notes that the last two years have produced the first MWs from India, the Chinese mainland, Japan and Taiwan. "Having locally based experts will only serve to further encourage the level of wine knowledge and passion in these markets."
Beijing-based Fongyee Walker, who passed the examination last year, agrees.
"I think the growth of numbers of people studying the MW in China is a direct reflection of the growth of the international wine market," she says.
"Ten years ago, it would have been even difficult to even find the basic wines to study for the MW in China. Now with lots of people and companies and wineries bring their wines to China it's a much more fruitful and easier place to study, and people have been increasing their knowledge by leaps and bounds, meaning that we have a greater pool of candidates."