Restaurant chain shows its sushi roots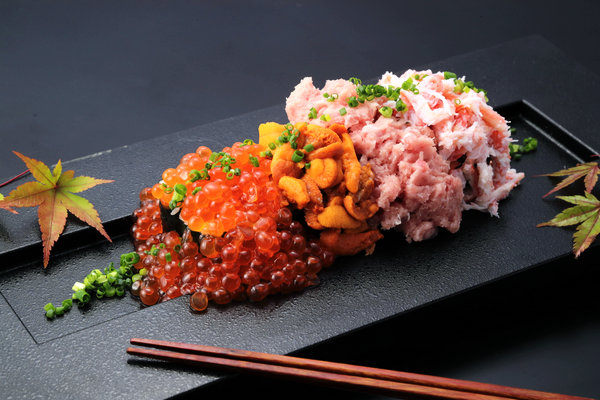 Global fans will come to experience the culture and art of the Edo period (1603-1868), which "brough sushi to life", at Itamae Sushi's new concept restaurant in Tokyo. [Photo provided to China Daily]
Having won the opening auction for bluefin tuna at Tsukiji's first fish market of the year for four years in a row, Itamae Sushi is now looking for glory from long ago.
The company has opened around 60 restaurants in Japan, the Chinese mainland and Hong Kong, Singapore and Indonesia-operating Itacho Sushi outlets in Beijing, Shanghai, Guangzhou, Shenzhen, Tianjin, and Guangdong province's Foshan and Zhuhai.
Now it's hoping that global fans will come to experience the culture and art of the Edo period (1603-1868), which "brought sushi to life", at its brand-new concept restaurant in Tokyo.