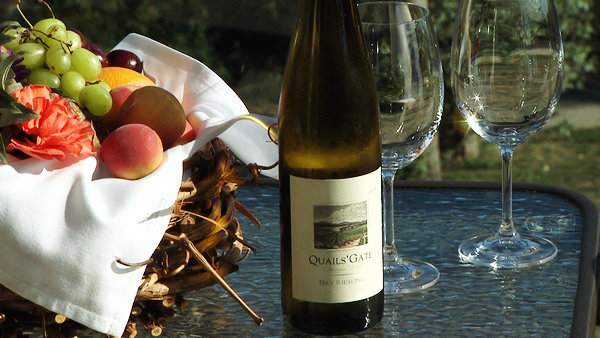 A big range of Canadian wines are in the Chinese market, including the Quails' Gate riesling from the Okanagan valley in the province of British Columbia. [Photo provided to China Daily]
Since I once lived in the US state of Alaska, I have a soft spot for the nearby Canadian province of British Columbia.
Like in Alaska, everything in BC is big and more real than in most places. Mountains. Bears. Elk. Snowdrifts. Since even before the Gold-Rush crowd swarmed through, the area has been the turf of "real men"-though today more and more of the huntin' and fishin' is done by weekenders with four-wheel drive.
I hadn't thought of BC as wine country, but that was just one of the surprises Canadian Ambassador Guy Saint-Jacques had in store for recent guests at the fifth "Eat Drink Canada China". Hosted at the ambassador's residence in Beijing, the event was a blind tasting of wines followed by a wine-pairing dinner, all to showcase his country's fine wine and food.
I've been to wine events at other embassies, only to discover that the wines on show were so far unavailable in China. So after being fascinated by a big range of Canadian whites, red and ice wines, I was pleased to learn that the wines I was drinking were already in the Chinese market.