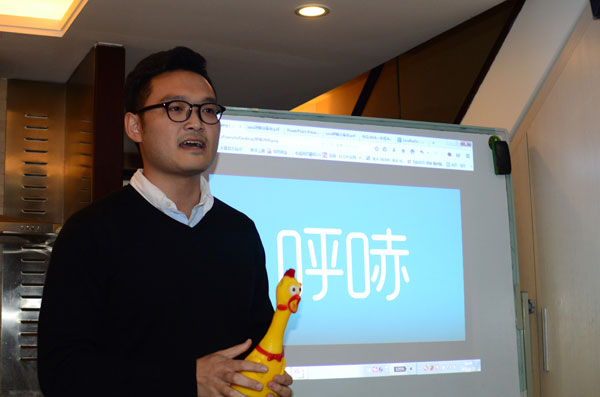 3W Coffee in Beijing's Zhongguancun area is increasingly popular among young entrepreneurs, particularly after Premier Li Keqiang's visit in early May.Photos [Photo provided To China Daily]
The other co-founders - Fei Yue and He Anli - previously enjoyed their respective jobs in Silicon Valley. But they, too, decided to give up their lives in the US and return to China.
"It's great that China has emphasized innovation recently although it's just the beginning," Shi says.
Many of China's local governments have sent envoys to the US to attract overseas Chinese entrepreneurs to return to China, says Shi.
He felt that the business environment for startups is becoming better because China has started highlighting innovation more.
"It's the best time for innovators and entrepreneurs," says Wang Shenglin, founder of Beijing Maker Space, a major group of China's young entrepreneurs.
In April, Beijing Maker Space put its promotion post on the digital screen in Times Square in New York.
Now it is expanding in other cities, and its Tianjin branch is already operating.
Wang says that, in the next five years, China's young innovators will have developed an era that will transform all traditional industries with the Internet and mobile Web.
Jingdong, one of China's major online retailers, also opened its tea shop on Inno Way the day after Li's visit, aiming to attract entrepreneurs to pitch their ideas.