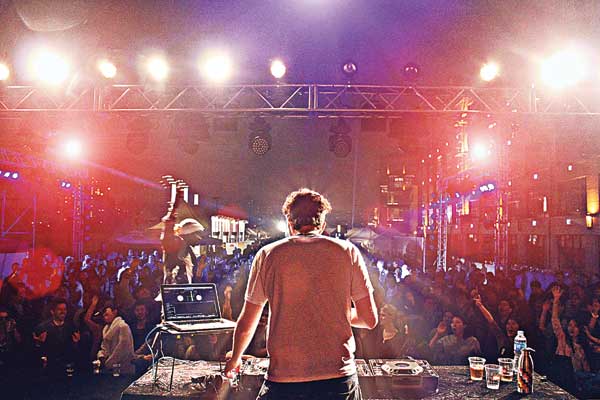 SIBF is not just about beer.The food and entertainment attracts those who may not be regular beer drinkers. [Photo provided to Shanghai Star]
"I would like to have more informed bar and restaurant managers," Nguyen says. "I want them to be more informed about the variety of beer and understand how to better pair their beer with food."
Education, everyone agrees, is key. And events like SIBF, not to mention the microbreweries with informed, passionate bar staff, will go a long way in shifting public perceptions.
"The major shift we are seeing happening, is that Chinese people used to think that the best beers come from Germany, this was very anchored," says Nguyen.
"Now some Chinese people are starting to understand that other countries, such as Belgium produces great beer, also the United Kingdom produces great beer and China has great beer. So this is a shift."
For those in the beverage industry, it's a thrilling time to be making, and selling, beer in China. For local drinkers, the growing diversity of beers available can only be a good thing.
"There is so much room for potential growth," says Mickelson. In the four years he has been in the country he has not only helped develop The Brew into a must-visit destination for beer lovers, but also joined forces with other microbreweries in Shanghai and Beijing to learn, promote and enjoy beer and brewing.
"It's fun and exciting," he says. "We are producing world-class craft beer and being one of the first in the country to do so.
"Personally, I'd like to see the craft beer sector grow, and I think it's possible, to be within the 1 to 2 percent of total beer consumption in the next five to 10 years. If that happens, I'll be ecstatic."