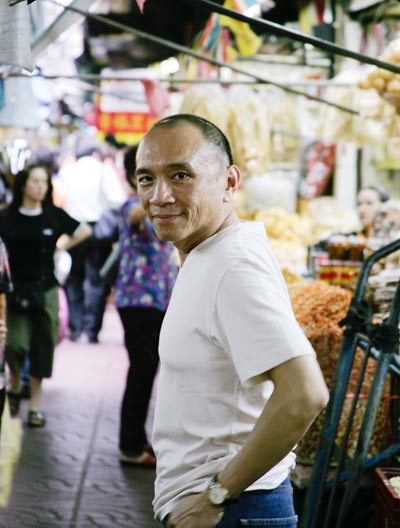 Pitaya Phanphensophon took over the family business at age 26 and went on to found the Thai cuisine brand Mango Tree and has extended it worldwide. Provided to China Daily
A Thai restaurateur with Cantonese roots aspires to transplant his fare in China as his brand's international expansion bears fruit. Erik Nilsson reports.
Pitaya Phanphensophon's culinary dynasty began with his parents bringing Cantonese cuisine to Thailand more than half a century ago. And he hopes to continue this legacy, in reverse, by taking his brand of Southeast Asian fare to the Middle Kingdom while expanding its global presence.
Phanphensophon's Thai father and Cantonese mother started the "Thai-Chinese" eatery Coca 57 years ago in Bangkok. After his dad's death compelled Phanphensophon to take over the family business at age 26, he went on to found the Thai cuisine brand Mango Tree in the capital.
That was 20 years ago.
Today, Mango Tree Worldwide operates 70 restaurants in 15 countries in Asia, the Middle East and the United States. And it aspires to double turnover and grow beyond 100 outlets by 2015.
En route, Phanphensophon hopes to bring the brand back to China. The group's birth right began with his Chinese mother - "a good cook" and the eldest daughter who regularly prepared her siblings' meals - joining his native father to bring localized Cantonese to the Thai capital decades ago.
"Cantonese are a minority (among Chinese) in Bangkok," Phanphensophon says.
"Cantonese are a bit fussy about eating. More attention is paid to yin and yang."