Tibetan herbs enrich local people
With a history of over 2,000 years and having cured many people, Tibetan medicine now undertake a new mission: enriching local people.
The extended role and function of Tibetan medicine are also beyond the calculation of local Tibetans.
Never thinking that the common herbs can become cash cows of her family, Tibetan woman Gyezang chose to cultivate Tibetan herbs instead of farming crops in her 50s like many other residents with the help of the local Agriculture and Animal Husbandry Bureau in Chanag Township, Mainling County of Nyingchi Prefecture of Tibet.
Just several days ago, Gyezang earned over 30,000 yuan (about 4,902 US dollars) by selling Tibetan herbs seeds and some herb roots she harvested to local Tibetan medicine hospitals.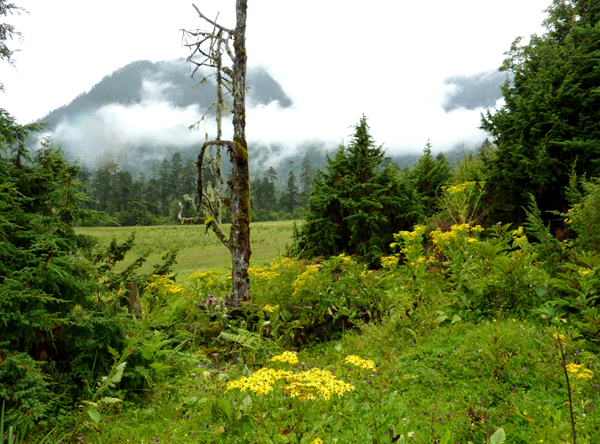 File photo shows the wild Tibetan herbs in the forests of Mainling county, Nyingchi prefecture of southeast Tibet autonomous region.
"Planting Tibetan herbs is not as difficult as I thought," said Gyezang smiley, "what I do is just picking seeds from the mountains, breeding seedlings in the greenhouses and transplanting them at outdoors. If there is any technical problem or sales problem, a phone call to the agriculture bureau will summon experts to come and help."
It is said that the Agriculture and Animal Husbandry Bureau of Mainling County not only promotes Tibetan herbs planting technologies to local farmers, but also establishes a professional and specialized breeding center, which covers a total cultivated area of 120 mu (80,000 square meters) and majors in domesticating wild Tibetan herbs and breeding good superior varieties.
So far, the breeding center has successfully planted 11 Tibetan herbs varieties, including Paeonialutea, Chinese Thorowax, Pleurospermum uralense and saffron, as well as spread professional planting training to over 2,000 local farmers and nomads, according to Padma Yeshe, deputy director of the Agriculture and Animal Husbandry Bureau of Mainling County.
"The annual production value of the center has reached 65,000 yuan (about 10,628 US dollars), 60 percent of which is returned to the masses participating in planting," according to Pedma Yeshe. The industry of planting Tibetan herbs has doubled the villagers' income, compared with planting ordinary crops and picking wild medicinal materials.