Trifles with truffles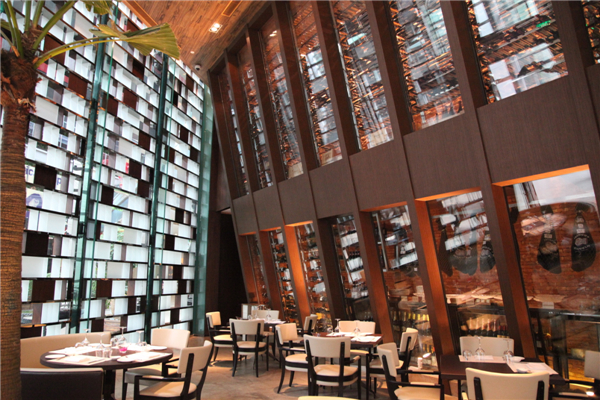 Opera Bombana's alry dining room has a view of the extensive wine cellar. Photos by Fan Zhen / China Daily
Chef Umberto Bombana's magical mushroom creations give glow to his three Michelin stars. Mike Peters takes the taste test.
It's round and black and big as a bowling ball - at 620 grams it looms like the mother of all fungi.
Chef Umberto Bombana carries the massive specimen of Milano sporum, or black winter truffle, out of the kitchen on a silver platter. Other vegetables on the tray are mere mortals in this company.
Foodies on two continents know that Bombana and truffles go together like Rogers and Astaire. Love and marriage. Yin and yang.
He has hauled this Australian specimen to his brand-new Beijing restaurant for what amounts to show-and-tell. It's enough truffle to festoon an army of salads, if the chef could bear to diminish it.
Bombana, however, has enough smaller truffles to feed everyone who comes to the Truffle Weekend event, so the megatruffle will probably go back home with him to Hong Kong intact.
When a chef who owns three Michelin stars appears at a new restaurant in Beijing, the first question is usually: "Is China ready for such food?"
Related video, here