Truth, lies and crayfish on a plate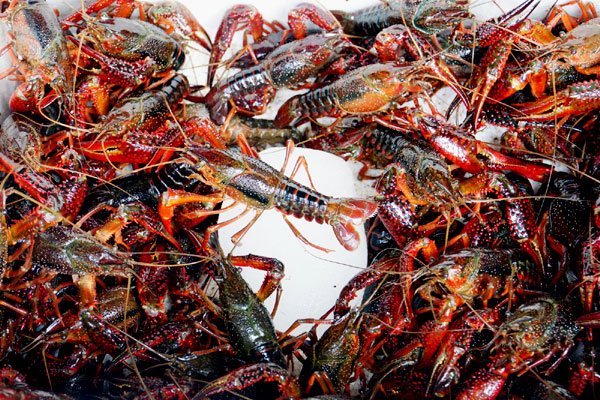 Farmed crayfish are produced year round, being bred in special greenhouses over ponds in the cooler seasons.
There are some people who suspect crayfish of not being as clean as they are supposed to be. The most common comments are that they live in dirty water, and may cause gastric infections. In recent years, there have been posts on the Internet throwing suspicion on the hygiene and farming method of crayfish, with some saying that they were brought in as scavengers to clean up dirty bodies of water.
In 2010, 23 Nanjing residents came down with Haff disease after eating crayfish. Haff is a debilitating infection that causes muscle cells to breakdown, with the possibility of kidney failure, and often suspected to be associated with bad fish. In the Nanjing incident, authorities did not find the infection in the crayfish and concluded that it was an individual case, not generic.
But rumors are hard to kill, and every summer since then, there have been posts online and mobile phone messages warning against eating contaminated crayfish.
Lu Wei, general manager of River Red, a crayfish farming company in Xuyi, says these rumors are "irresponsible hearsay". He says crayfish for the dinner table can only grow to size if farmed in very clean waters.
In the past 10 years, Xuyi has not had any food safety issues with crayfish. The county government follows a whole-procedure quality management chain that keeps tabs on farming environment through to cooking methods.
According to official press releases, the city is going to release a quality assurance declaration, to help elevate industry standards and build up awareness and interest in crayfish.
As the industry leader. Xuyi organized a forum for government officials and farmers from more than 10 crayfish producing regions in Jiangxi, Hubei and Anhui during the crayfish festival.