Bars offer nighttime excitement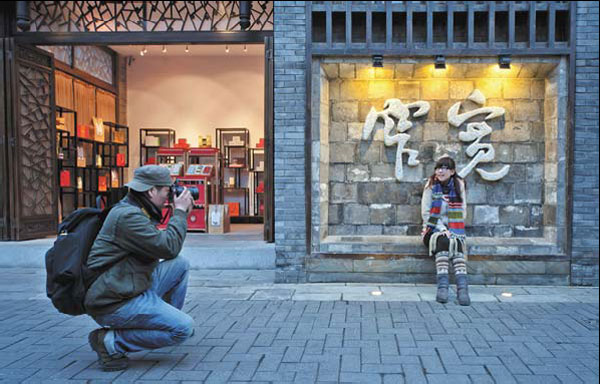 A young couple takes pictures on a street in Chengdu that features well-preserved ancient architecture and is also home to many bars and clubs. [Photo/China Daily]
Nightlife is an essential part of living in a leisurely city like Chengdu.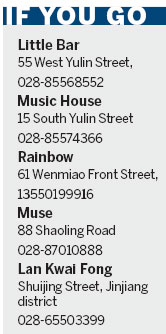 Bars and clubs are located on bustling streets, such as Jiuyan Bridge, Shaoling Road, Yulin Street.
Yulin is the jumping off point for many an evening in Chengdu.
Here one can find many bands and singers on the streets and in bars.
You can find the best music bars there. Music House and Little Bar are the most famous in the area.
Jiuyan Bridge is one of few places in town where the party goes all night.
A new collection of ultra-chic boutiques and bars named after the famous Hong Kong bar district, Lan Kwai Fong is populated by the city's fashion elite.
Across the river is one of Chengdu's older bar streets, where people go to relax, get a bottle of beer, eat snacks, and talk with friends.
Different types of bars or clubs feature a variety of atmospheres. Any trip to the city is incomplete without a sampling of the nightlife it has to offer.