Brunch is a cut above the rest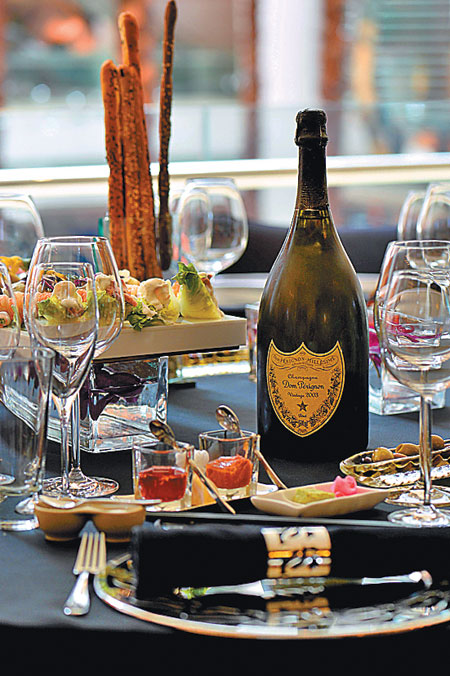 The Ultimate Sunday Brunch Westin Bund Center is considered the best, and now the most expansive brunch in Shanghai. [Photo provided to China Daily]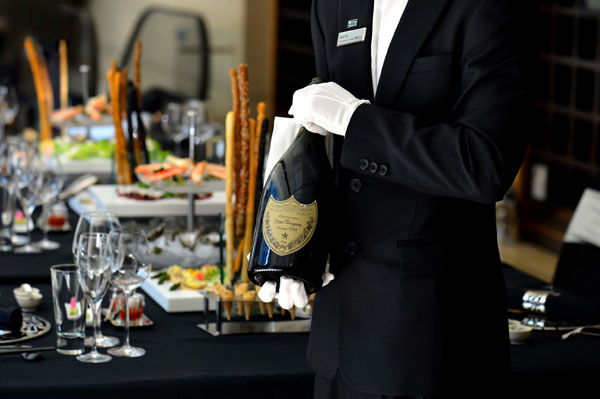 [Photo provided to China Daily]
Having offered what the New York Times calls "the best brunch in Shanghai", and Lonely Planet lauds as the city's "most exciting" for nearly half a decade, the Westin Bund Center in Shanghai is trying to improve on a winning formula and sell something "better than the best".
Since May 7, dedicated brunch enthusiasts can now dine on the 5,000-yuan-per-head ($810) Ultimate Sunday Brunch, almost 10 times the cost of the original "best brunch".
Food aside, diners are promised silver service by white-gloved butlers and chefs crafting and preparing dishes a la minute tableside; free-flowing Dom Perignon; and a personalized wine and cocktail menu, specially prepared to pair with the food selection.
For starters, a seafood assortment is offered. It comprises French Fin de Claire half-shell oysters, Alaskan snow crabs, and Alaskan king crabs, giant Canadian scallop salad with asparagus, artichoke and baby vegetables and Amur River caviar. They are by no means appetizers, as each one is likely to sate, rather than whet, your appetite for the next course.
The caviar is undoubtedly divine. It's less creamy but more luscious than its Caspian beluga counterpart. But its presentation - served on a mini aquarium with a golden fish swimming inside - is not very tempting to me. I feel like telling the fish: "Hey, I am eating your buddy's eggs".
There are two soups for diners to choose from, or they can enjoy both. There is chicken soup with matsutake mushrooms and the Soup Champ de Elysees, said to be the soup served to the French minister in the 1970s.