Trending: CSA China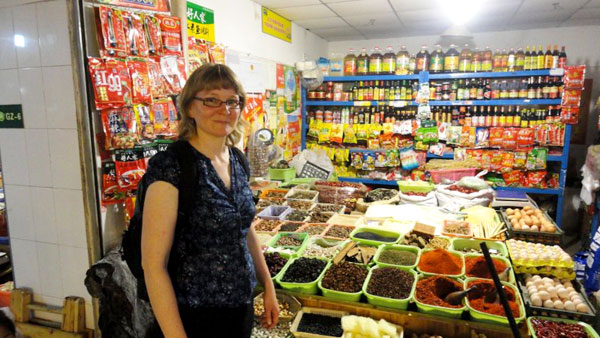 Steffanie Scott has researched community-supported agriculture in China and Canada for many years. Provided to China Daily
At a recent talk on the sidelines of the weekly market, Steffanie Scott, a Canadian scholar who has been observing community-supported agriculture in China and Canada for years, shared her observations.
Scott is an associate professor in the department of geography and environmental management at the University of Waterloo.
According to her research findings, a Western CSA producer's costs, including that of environmental stewardship and economic risk, are divided fairly among consumers who make a payment to the farmer in advance in exchange for a share of whatever the farm produces.
In China, however, CSA operates more closely to a dominant market approach, with producers as entrepreneurs bearing the risk, and consumers dictating choices.
In her talk with the Chinese farmers, Scott said in her own community, people are very concerned about their farmers' wellbeing.
After a drought reduced the harvest, she said, the first thing people did was to console the farmer and tried to help him stay in business.
For Chinese consumers who join in the CSA initiative, Scott observed that they are motivated by a strong concern about food safety.
In Canada, she added, there is the concept of sharing the farmers' risk, the ideas of food sovereignty and self-reliance, as well as a stronger sense of social justice that moves people to support the farmers.
These concepts are still unfamiliar to China, she added.