The way to health is through the stomach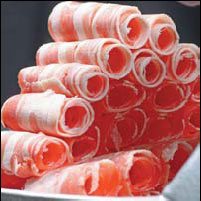 Doctors Xu Wenbo and Wang Yuntao suggest a few foods that are nutritious and help to beat the cold in this freezing winter.
Eight-treasure congee is a classic mixture of ingredients that contain a range of nutrition and replenish energy for the stomach and spleen. Wang says the congee warms and moistens, and is especially helpful for people in cold and dry Beijing.
To prepare the congee, rinse and then soak dried longan fruit, jujube, millet, rice, yellow beans, mung beans and peanuts in water for two or three hours. Put the ingredients in a boiler, ideally in an earthenware pot. Pour in water and boil until seething. Then, turn down the fire to simmer until well boiled. Put in rock sugar 10 minutes before serving.
Another recipe is a soup of lamb, ginger and Chinese angelica root. Recorded in ancient Chinese medical books, the soup helps cure stomach pain caused by cold and poor circulation.
Prepare 30 grams of Chinese angelica root, 30 grams of fresh ginger and 500 grams of lamb. Wash clean Chinese angelica root and ginger, and slice them. Remove the tendon and membrane in the lamb, clean and chop up the meat, blanch in seething water to get rid of blood water, and pour away the water.
Put clear water in an earthenware pot, then put in lamb chops, Chinese angelica root and ginger. Boil until seething, remove foam from surface, and turn down fire to simmer for an hour and a half until lamb is well done. Take out angelica root and ginger. Enjoy the lamb and the soup.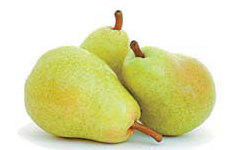 Wang says he notices that many children have high fever in the winter. For some of them, it can be because of a combination of indigestion and catching a cold. He says a simple soup might help to clear the internal heat caused by indigestion, and help the lungs to emanate energy.
It is a simple soup of white turnip, pear, several slices of ginger, the joint of lotus root and rock sugar. Boil these in water, and drink the soup. This will help open up the pores and moisten the body, according to the doctor.
Lamb dressed as mutton by the bridge