Year on a Plate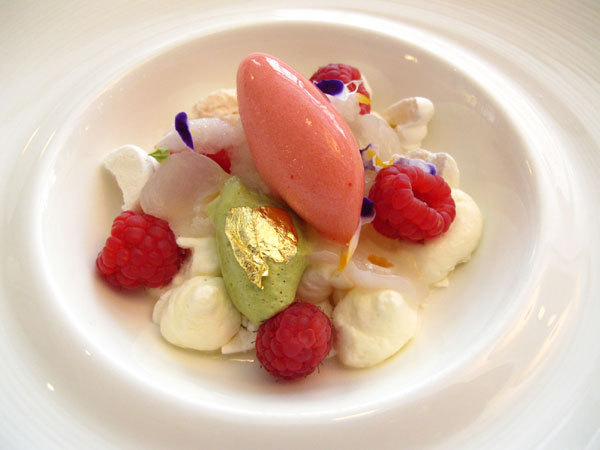 David Pooley's lychee pavlova at Aria at the China World Hotel. Jiang Dong / China Daily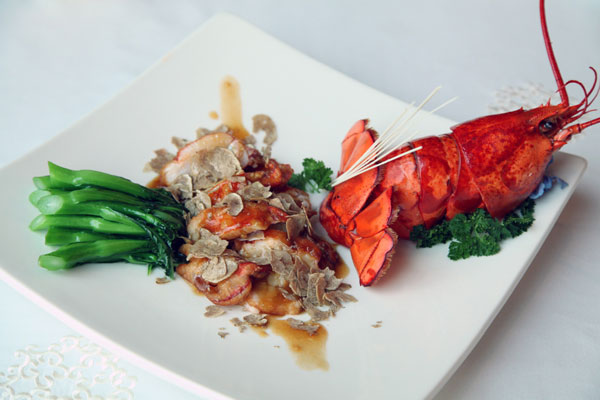 At the Ritz-Carlton, chef Ku Chi-fai combines lobster and white truffles. Fan Zhen / China Daily
The Beijing culinary scene in 2012 was filled with surprises and excitement. From new restaurants to world-renowned chefs and from new ingredients to new cooking styles, you name it. There was even an internationally acclaimed food documentary. Ye Jun and Fan Zhen give us the roundup.
Beijing's chefs and gourmets have stirred up storms on the plate in the past year, bringing new treats and creative thought to the Chinese dining table. Chefs have experimented with new recipes and culinary inventions, offering diners a multi-ethnic and multisensory experience. Chefs have experimented with new recipes and culinary inventions, offering diners exciting choices beyond the ordinary.
Expatriate culinary experts have also paid more attention to locally sourced produce such as Yunnan province's black truffles and China's farmed Schrencki caviar.
As the capital becomes more cosmopolitan, new Western cuisines have made forays into the culinary scene. Led by the French and Italians, now there are also Argentinean and Greek restaurants offering authentic fare.
One of the highlights on this year's culinary calendar was Da Dong's new spring menu promotion, which began right after Spring Festival in late March.
At the restaurant's Jinbaojie branch, everything reminded one of spring: from the green etamine that covers the tables to the beautiful bundles of yellow jasmine. Every dish, from the starter to the cold dishes, soup and main course, had flower petals in it, making dining an art to appreciate.
The winner for June was a lobster salad at the newly relocated Decappo Italian Restaurant.
Italian chef Mario Cittadini, who has experience working in a three Michelin-star restaurant in Spain, used beautiful herbs and edible flowers to decorate the dish, and paved it nicely with orange jelly.
Behind the great food and restaurants are the fabulous chefs. In 2012, we witnessed the arrival of many well-known Western cuisine chefs in Beijing.
Aria at China World Hotel has David Pooley, a very talented Australian chef. Pooley brings his Michelin-star restaurant working experience, the latest culinary skills and concepts in the world of Western cuisine.
It is even more rare to see excellent Chinese executive chefs in Western cuisine restaurants.
Emmanuel Zhao is an exception. Attached to Scarlett restaurant and wine bar, the Beijing native who is now a French national is good at combining Chinese ingredients with his experience working in Michelin-starred restaurant in Paris.