Small bites: Hong Kong
Maestro takes his turn
Two-star Michelin chef Paco Roncero will be in Hong Kong on Dec 4 to present his nouvelle cuisine at View 62, the revolving restaurant atop Hopewell Centre. The Spanish chef will demonstrate the visually stunning "mojito nitro" and the technically formulated "oyster tartar with Iberico pork cone". After the demonstrations, diners will enjoy the 17-course tasting menu including such dishes as frozen gazpacho rock with king crab (pictured) and Wagyu confit with pear and coconut. The meal includes wine pairings at HK$2,300 ($300) per person.
View 62, 62/F, Hopewell Centre, 183 Queen's Road East, Wanchai, Hong Kong. 852-8108-1189.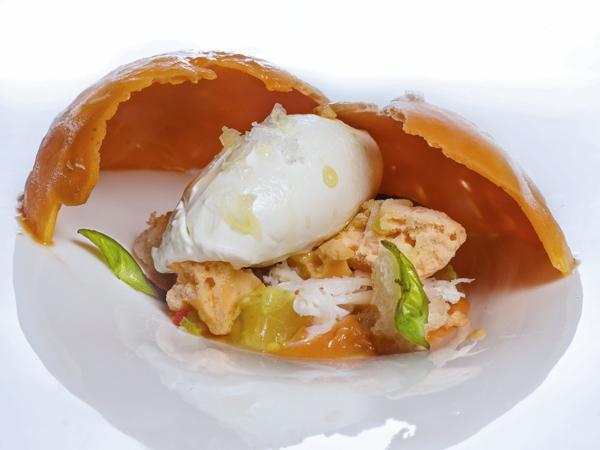 Sevva savvy
The festive season starts this month at Sevva with their three-course set lunch priced at HK$520 ($67) served from Dec 3 until Christmas. The special menu begins with a platter of crabmeat and tobiko salad on crispy sushi and Iberian ham and persimmon. Choose from traditional roast turkey with pumpkin mash, carmelized onions and sweet peas (pictured), or bouillabaise of Dover sole, king scallop, prawns and mussels as a main course, and finish with a Mont Blanc cup creme for dessert. Includes coffee or tea.
Sevva, 25/F Prince's Building, 10 Chater Road, Central, Hong Kong. 852-2537-1388.