Beijing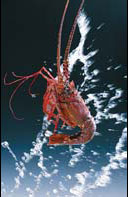 Under the sea
Have a sumptuous seafood buffet every Friday night at Cafe 99, on the second floor of The Regent Beijing. Dive into an array of ocean treasures, including Boston lobster, king prawns, scallops, crabs and Japanese bream. The delicacies can be char-grilled, pan-fried, poached, baked or gratinated. Patrons can choose from a wide variety of Asian and Western favorites, plus a free flow of selected wines and draught beer. 388 yuan per head. 010-8522-1789.
Children's Christmas party
Spend a unique day with your children at a gingerbread house building competition, at Metropark Lido Hotel Beijing. The hotel's ballroom offers delicious food and funny performances for your whole family on Dec 8. The activity, from 11:30 am-3 pm, costs 238 yuan net for adults, and 188 yuan net for children from 4-12 years old (free for children under 4 years old). For a family of three people, it costs 588 yuan net. 010-6437-6688 Ext 1971.
Yuletide feast
Celebrate this Christmas season with a sumptuous feast at Shangri-La Hotel, Beijing, while enjoying exciting performances in the company of lovely snowmen. From Dec 22-24, guests can enjoy a range of global cuisines thoughtfully prepared by the hotel's chefs, or participate in a lucky draw with generous prizes, including an iPad and an iPhone. 010-8882-6888.
All in white for Xmas
Join The White Christmas Gala at Beijing Marriott Hotel City Wall on Christmas Eve. Enjoy shows, entertainment, and a lucky draw. Try the Christmas seafood buffet at City Wall Bistro & Hawka for 668 yuan per person, or enjoy the Christmas set menu with your loved ones at Provincia, at the same price. Children from 6 to 12 can enjoy 50 percent discount and it's free for children under 6. All prices are subject to 15 percent surcharge. 6-8:30 pm, Dec 24. 010-5811-8888.
American Thanksgiving banquet
For Thanksgiving, Valley Cafe at Crown Plaza Beijing Zhongguancun organizes a traditional American festival with turkey, traditional stuffing, cranberry, red cabbage, chestnuts, pumpkin soup and pie. There are also Louisiana pork ribs, Angus roast beef and free flow of US wines. Meal costs 238 yuan per head. Available from 6-10 pm, Nov 22. 010-5993-8271.
Shanghai
Epic brunch
The Westin Bund Center Shanghai is presenting an epic Sunday brunch experience, with the feast spread over two floors of the hotel. Some of the highlights include foie gras, fresh seafood, sizzling teppanyaki, handmade Italian pastas and Chinese dumplings, tender beef carpaccio and a free flow of Veuve Clicquot champagne to take the edge off. The food and drink extravaganza is accompanied by rousing live musical performances. 021-6335-1888 Ext 7368.
Buffet dinner
The Hotel Equatorial Shanghai's new executive chef Yosef Szetoof is proud to present an exceptional buffet dinner at Cafe 65, available from 6 pm to 9 pm. The buffet includes four different kinds of Haagen-Dazs ice cream.
021-6248-1688 Ext 2337.
Buon Natale
Longemont Shanghai is offering a five-course Christmas dining experience called Buon Natale, meaning "Merry Christmas" in Italian, this year. The menu's Italian delights include spinach gnocchi in rich cheese sauce and tomato confit, grilled beef tenderloin topped with pan-fried goose liver on truffle sauce, panna cotta with fresh forest berries and more. 021-6115-9988 Ext 8630.
Aloha at Pudong Shangri-La
Pudong Shangri-La, East Shanghai will hold a Sounds of Hawaii event on Dec 8 featuring Grammy award-winning musicians and performers. The festive evening will begin with a cocktail reception at 6 pm, followed by a gourmet three-course Hawaiian fusion gala dinner and finish with jazz, cocktails and dessert. The musical troupe includes Jeff Peterson (guitar), Kawane Mechler (hula), Jasmine Chen (Chinese jazz singer), Pomaika Klein (hula), David Chiorini (jazz bassist) and Chino Montero (slack guitar). 021-6882-8888 Ext 6888.
Winter spa experience
As Shanghai cools off and the humidity drops, it is imperative to retain moisture in the body. With this in mind, Jumeirah Himalayas Hotel Shanghai is offering special treatments at the Talise Spa, such as a complimentary 30-minute foot massage or a full body scrub. From Jan 1 to Feb 28, 2013, enjoy the New Year Bliss set, which includes a 90-minute volcanic warm stone massage with Neroli essential oil, plus a luxury detoxifying sea salt bath and a moisturizing Prestige facial. 021-3858-0888 Ext 7200.