Chinese liquor culture lecture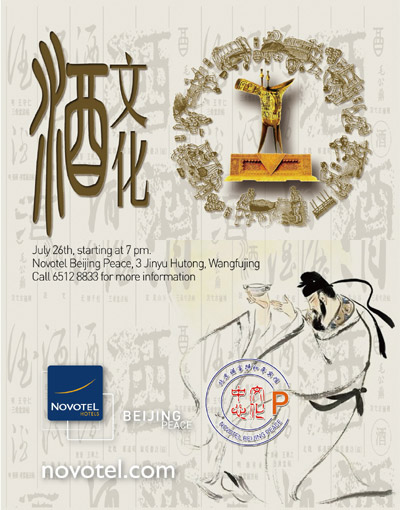 Six thousand years ago, artificial wine was developed by the Chinese. Want to learn more about the wine culture, and feel the joy it brings to you?  Novotel Beijing Peace invites experts to explain Chinese liquor culture history and the Chinese liquor knowledge.
Time: July 26th, starting at 7 pm.
Place: Novotel Beijing Peace, 3 Jinyu Hutong, Wangfujing
Tel: +86-10-6512 8833