Rongchang ramie show shines in Beijing Fashion Week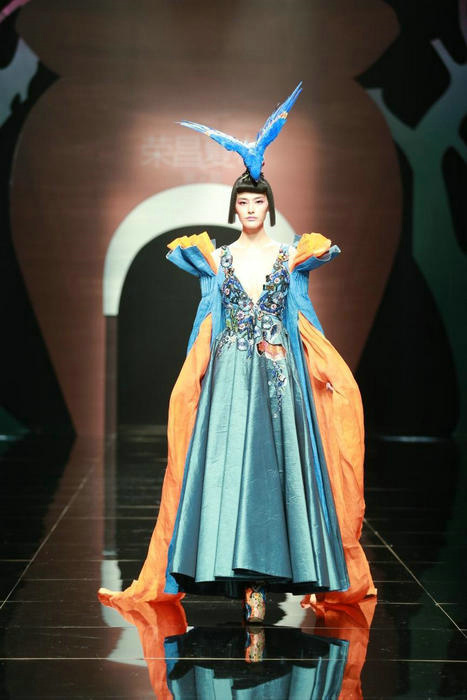 A fashion show featuring Rongchang ceramics and ramie hit the stage of the Beijing Fashion Week , Nov 3, 2017. [Photo provided to chinadaily.com.cn]  
A fashion show featuring Rongchang ceramics and ramie hit the stage of the Beijing Fashion Week last Friday to showcase the city's long and brilliant history.
Rongchang in Southwest China's Chongqing boasts two examples of Chinese intangible cultural heritage, Rongchang ceramics and Rongchang ramie. The show featured 60 sets of clothes made of ramie, with some borrowing designs and colors from ceramics.
Ramie is one of the oldest fiber crops, having been used for at least 6,000 years, and is principally used for fabric production. Its fiber is white and lustrous and looks like silk, but it lacks stretch and elasticity.
It has been grown in China for many centuries and farmers in ancient China are known to have used the fiber to weave clothing. Due to its unique texture, ramie can only be produced by hand. China leads in the production of ramie and exports mainly to Japan and Europe.