Ready-to-Ear
Statement earrings are the sugar and spice of any ensemble. They're not only adorable, but they can also complement every face shape – and what could be nicer than that? For the coming summer, swap one of those off-the-rack beach dresses for a few seriously tasteful drops on the ears; you'll discover how fresh and chic your style can be.
Start with colourful and tribal
This combination is delightfully enjoyable: think mysterious motifs, the hedonistic vibe (courtesy of the eye-popping neon colours) and the sparks of chemistry between the mixed materials – beads, raffia, threads, feathers, quartz stones, miniature shells, freshwater pearls and more. For those who fancy longer earrings, the tinkly sound when you move and the tingly sensation when the tassels brush your neck are two more delightful reasons to put a pair on.
Gold-tone tassel earrings, Etro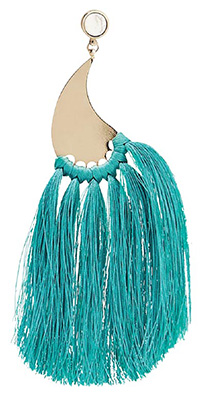 [Photo/lyst.com]
Lavina earrings, Deepa Gurnani

[Photo/deepagurnani.com]
Imitation Pearl Safari disc earrings, Erickson Beamon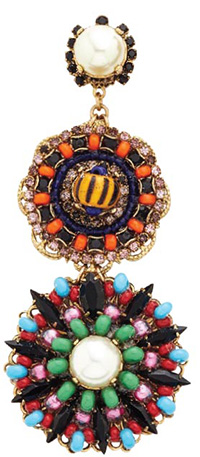 [Photo/shopbop.com]
Tropical Creature Feather chandelier earrings, Tory Burch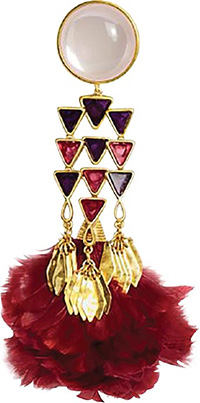 [Photo/rivieregeorge.com]
African Raffia Coliseum earrings, All Things Mochi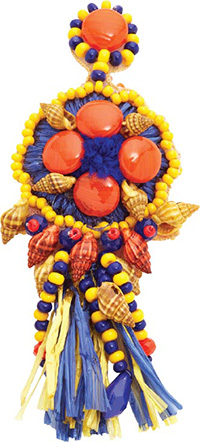 [Photo/shopbop.com]