Brand on the move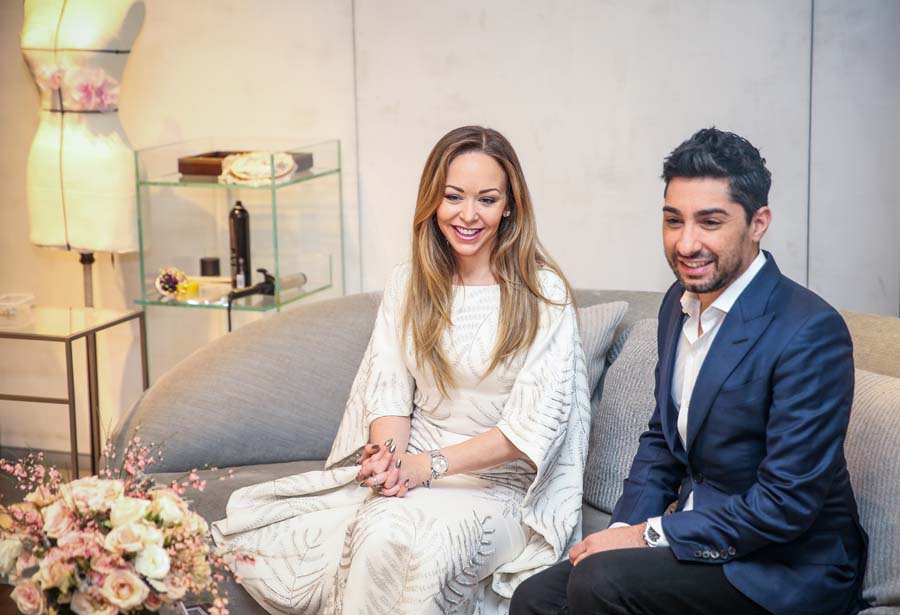 Ralph & Russo's creative director Tamara Ralph (left) and the brand's chairman and CEO Michael Russo at the recent Beijing event.[Photo provided to China Daily]
Both Ralph and Russo were featured in Fortune Magazine's "40 under 40" list in 2013 that includes Marissa Mayer and Mark Zuckerberg.
The brand has an enviable clientele that includes stars like Beyonce, Angelina Jolie, Kylie Minogue and Chinese actress Fan Bingbing.
With 1.4 million followers on its Instagram account, Russo says that social media has become an essential part of the brand.
"With social media, you can reach customers easily. All you really need to focus on is to create beautiful products that your customers can relate to. And products they want to buy spontaneously. You also have to have distribution and stores across the world much more quicker. So, it's a bit of a blessing and a curse."