How to cycle in style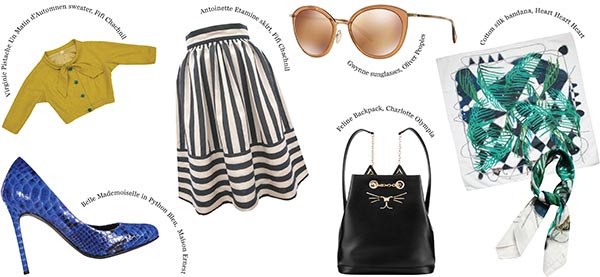 [Photo provided to China Daily Asia]
Women on bikes have always been a statement of style and freedom. At the end of the 19th century, when cycling was at the peak of its craze, women had to fight for their right to bestride this funny two-wheeled machine. They had to deal with a pair of difficulties: narrow-minded conservative types, who "worried" about women hanging out in town on their own, and heavy attire. Indeed, cycling with those huge Victorian dresses and tight-laced corsets was a near-impossible mission. It was time to reshape the woman's wardrobe to be more comfortable and bike-friendly.
American suffragette Amelia Bloomer advocated for the use of billowing trousers, inspired by the elegant Turkish ladies' outfit; they're now known as "bloomers". Worn under knee-length skirts or alone, bloomers were perfect for cycling, but they soon unleashed anger among opponents of feminism. These cheeky ladies straddling in the park, wearing skirts divided in the middle – and talking to men they had not been formally introduced to – were revolutionary. The feminist Frances Willard, who learned to bike at the age of 53, proclaimed: "She who succeeds in gaining the mastery of the bicycle will gain the mastery of life."
Nowadays, women can freely enjoy the feeling on wheels; however, there aren't many who ride a bicycle every day. In New York City, women represent only a quarter of Citi Bike (the city's official bike-sharing system) riders – and one reason is that they worry about arriving sweaty at work.
Fortunately, there's a better way to ride a bike with grace and sophistication – and real bike lovers know what's suitable or unsuitable for the road. Let's have a look at the fashion dos and don'ts for a chic urban cycling experience.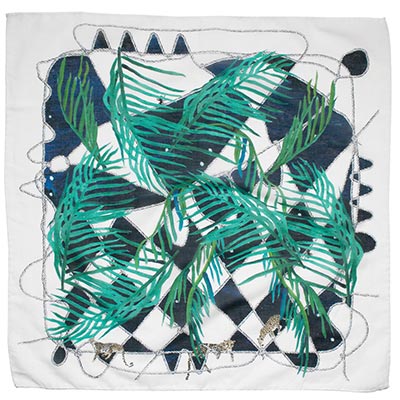 Cotton silk bandana [Photo/Heart Heart Heart]
1. Wearing a silk foulard is great for protecting your neck when biking. Moreover, the light fabric makes a lovely sight as it floats in the air. During the winter, however, heavy scarves are highly recommended if you don't want to catch a cold.