Looking for a romantic encounter this spring? Learn from Emma Stone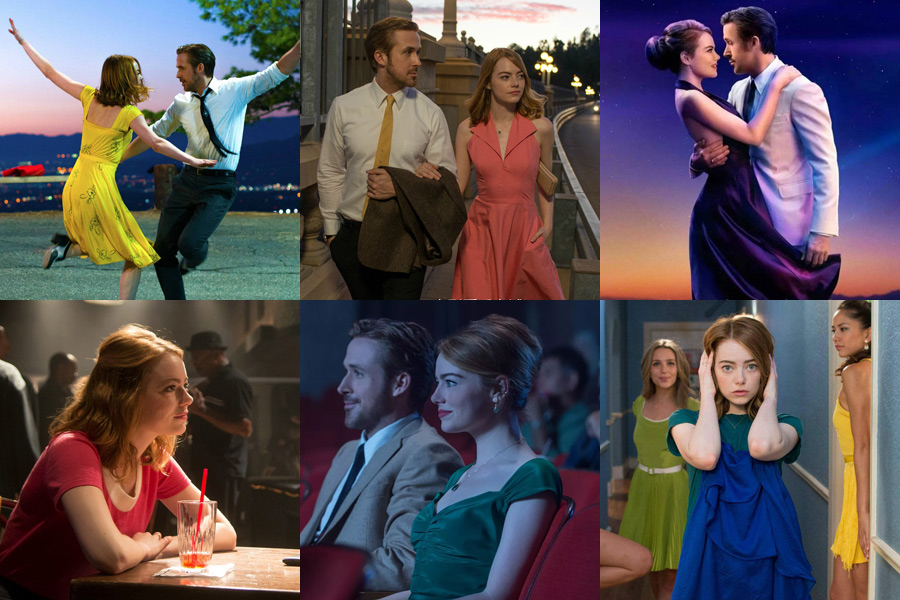 In the musical, all the dresses of Emma Stone are designed by American costume designer Mary Zophres. [Photo/Official weibo account of La La Land]
By now you must have been recommended the musical comedy film La La Land more than once.
Since its debut in China on Valentine's Day, the Oscar-nominated film has achieved huge success both at the box office and reviews.
In addition to the boy-meets-girl story line, the unique dressing style of renowned female actress Emma Stone may have left a deep impression on you.
One tone look seems simple and ordinary, but it never goes out of style.
So, ladies, if you want to meet your Mr Right in the upcoming spring, maybe you could learn some secrets from Stone Sister, a kind nickname used by Emma Stone's fans.
Red, yellow, blue, green, black or white? There's a suitable color for everyone. Now, let's admire the dressing power of Emma Stone.