Xiangyun silk glimmers in fashion show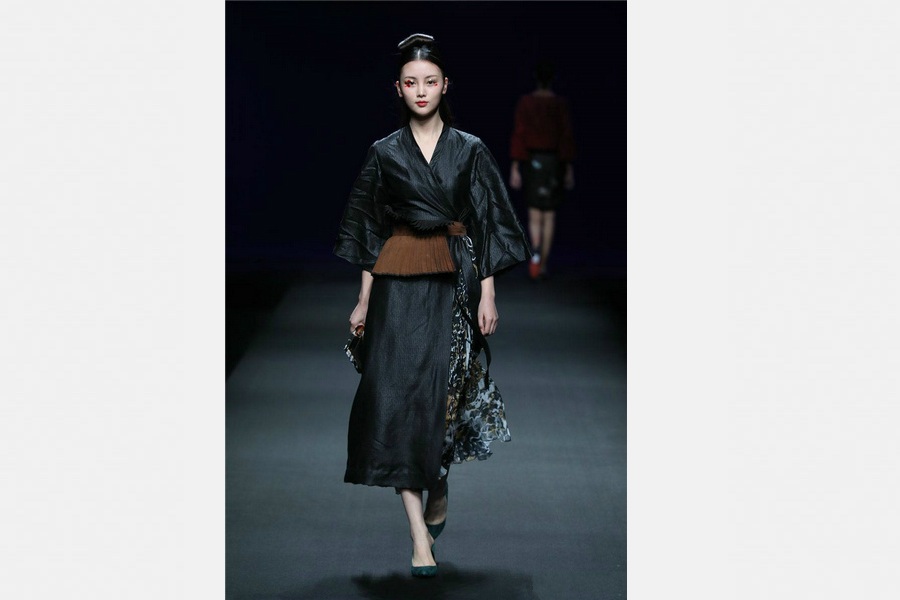 A fashion show featuring clothes made with Xiangyun silk, or Xiangyun Sha, was held during the China Fashion Week, Oct 31, 2016. [Photo/people.cn]
A fashion show featuring clothes made with Xiangyun silk, or Xiangyun Sha, was held during the China Fashion Week on October 31.
It marked the debut of Chinese intangible cultural heritage on the international fashion stage.
Xingyun silk, as a national intangible cultural heritage from Lingnan district, has a history of more than a hundred years. Dyed with natural plant dyes, the hand-made silk can protect skin from radiation from the sun and is easy to clean and dry.
The clothes showed were classified into three series, named "sunshine", "earth" and "river". In bright shades of gold, the sunshine series was embroidered with the patterns of plants, conveying prosperity. And the various colors in the earth series symbolize the richness of earth, while the river series used light and pale colors to present the flexibility and softness of water.