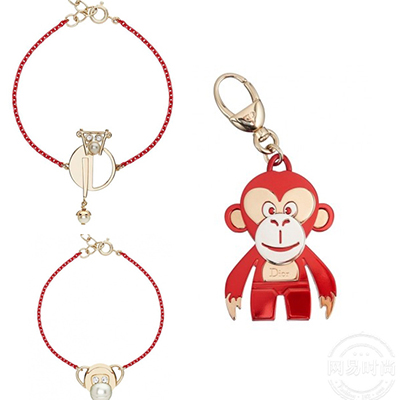 Dior's "Diorelita" limited-edition collection for the Year of the Monkey. [Photo/Netease Style]
When it comes to China-inspired color choices, designers seem to unanimously go for red and gold, as both are seen as festive and auspicious. Beauty products seem to have gone for this pairing as well. However, is this obvious pairing really the way to Chinese customers' hearts?
Giorgio Armani and Givenchy chose red for their makeup cases. Sporting the Chinese character "fu", meaning bliss, engraved on the front of the compact, Armani's face powder was bright red instead of their usually darker, more exclusive-looking compacts, and winded up rather cheap-looking. "The Armani compact is surprisingly ugly so that I couldn't help vandalizing mine," said a Weibo user.