Time for luxury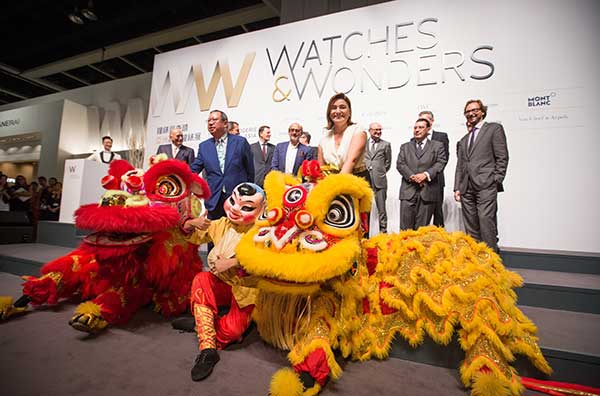 Leaders of watchmaker brands at Watches & Wonders 2015 at the Hong Kong Convention and Exhibition Center. The exhibition ended earlier this month.[Photo provided to China Daily]
However, the growth has slowed down significantly since 2013, mainly because of decreasing sales in Asia. In September, the value of Swiss watch exports fell 7.9 percent, compared to the same period last year.
Both Hong Kong and the Chinese mainland saw a double-digit decrease of Swiss watch imports in September, compared to the same period in 2014, statistics from Federation of the Swiss watch industry show.
The situation can be largely attributed to the tumble of the ruble in Russia, the economic slowdown in China, the Chinese government's crackdown on luxury gifts and more Chinese people shopping overseas.
There were also exceptions though, like Roger Dubuis, which specializes in extravagant tailor-made watches with hefty prices.
Business in Hong Kong is not bad for the brand, although Macao is the opposite, said Jean-Marc Pontroue, brand CEO, without specifying any details.
"But we don't represent the watch industry. We are a niche business," he says.
Although Chinese from the mainland are now shopping less in Hong Kong, they are increasingly traveling and shopping in Japan, South Korea and France.
"We are gaining in these cities what we have been losing in places like Macao," says Pontroue. "About 70 percent of our business comes from people who are traveling. We sell to the Chinese in Switzerland, South Americans in Miami, Americans in Paris. For us, it is important to follow the tourism flow.
"What we are experiencing in our industry is a slowdown, but we all are forgetting what the business was like five years ago. The industry has seen incredible growth in the last 10 years, which we should not forget," he says.