All about Korean skin care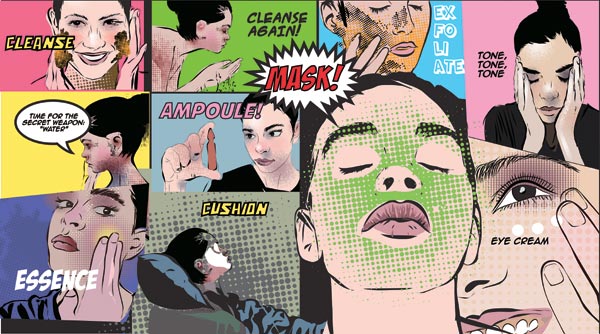 Illustration by Guillermo Munro / Shanghai Star. Photo provided to Shanghai Star
If you thought the Sephora stores all over town offered a good selection of skincare and cosmetics, just wait until you visit Seoul. It may be just a 90-minute flight away from Shanghai, but it opens up a whole new world of beauty.
A dazzling array of Korean cosmetic brands featuring all manner of new technologies and exotic ingredients are available for your every skincare need.
With common beauty concerns like whitening and high SPF and similar skin tones, Korean skincare and cosmetics are bound to gain even more popularity with Chinese women.
Korean ladies view skincare as a way of life from a very young age, with routines that use 10 products or more both morning and evening, in categories that we have never even heard of.
Having flawless skin is even more important because minimal makeup is preferred, for a fresh, youthful look.
Here is our guide to the covert 10-step Korean skincare routine.
All prices quoted are from The Shilla's Duty Free Shop, a one-stop shopping destination next to the Shilla Seoul Hotel, where you can get many Korean brands at tax-free prices.
Step 1: Cleanse: Oil Cleanser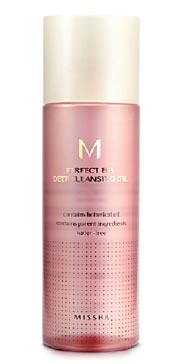 It may be strange to put oil on your face to clean it, but a good oil cleanser actually attracts the oils in your makeup and binds them, effectively cleaning your face.
Slather a layer of oil on your face with your hands, then gently add water and rub to emulsify the oil, which should turn milky and come off. Finally, rinse your face thoroughly.
Suggested Product: Missha Perfect B.B. Deep Cleansing Oil 200ml ($19)