African designer's fashion tailored in China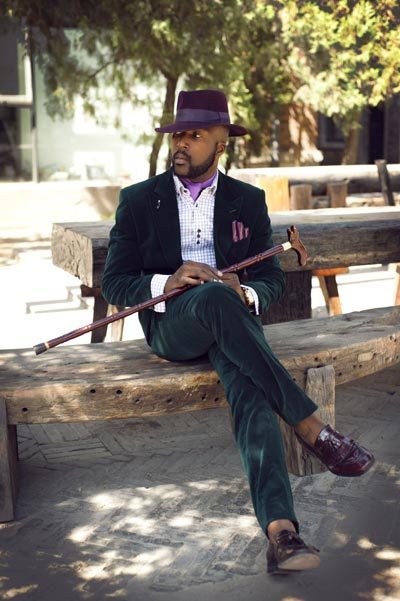 Gilles Belinga says he has been stopped on the street in Beijing and asked to appear in fashion shows. Provided to China Daily
Gilles Belinga moved to China five years ago to study communications engineering. The 25-year-old originally intended to get a degree under his belt and learn Chinese. But the country's capital has since ignited a fashionable spark in Belinga, which he now hopes to turn into a blazing hot career.
"I discovered my talent and passion for fashion in China," he says.
"I've also been given many opportunities here, so I want to pursue my fashion dream in China."
The Cameroon native has modeled in dozens of fashion shows in Beijing and won a 10,000 yuan ($1,600) first prize in the Mr and Miss International competition, an African beauty contest in Beijing.
"Gilles is wonderful. He is confident, having a good smile and a nice catwalk. He is also eloquent and has good insights about life," the event's organizer Sekou Michael Koroma says.
Belinga was born into a wealthy family. Things changed when, at age 11, his parents divorced and he was sent to live with his mother. His father provided little support, he says, and Belinga was forced to become more self-reliant, taking on small jobs, such as delivering food to office workers, to save money.
Belinga had long planned to move overseas. After two years at university in Cameroon, he decided to go to China in 2008.
He believed the cost of living in Beijing would be lower than in Europe or the United States, and the country's strong economy would open up career avenues.
Related:
Felipe Oliveira Baptista Spring/Summer 2014 collection
LVMH names J.W. Anderson creative director for Loewe
Embarrassing moments on T stage
Gucci Spring/Summer 2014 collection