Chinese books welcomed at Istanbul book fair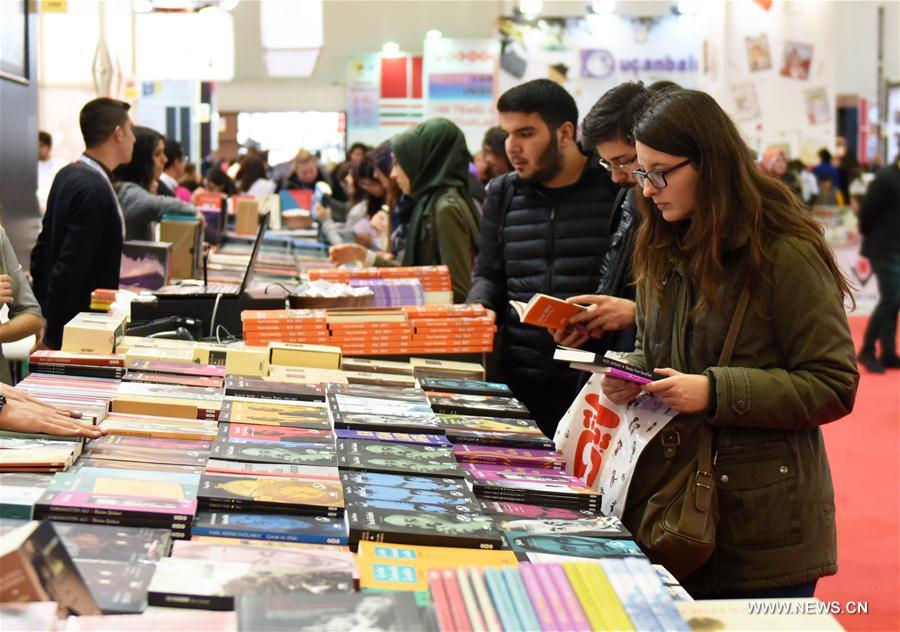 People select books at the 36th International Istanbul Book Fair in Istanbul, Turkey, on Nov 4, 2017. As the 36th International Istanbul Book Fair kicked off in Istanbul Saturday, Chinese books and books on China in English and Turkish drew the crowds. [Photo/Xinhua]
As the 36th International Istanbul Book Fair kicked off in Istanbul Saturday, Chinese books and books on China in English and Turkish drew the crowds.
With China taking part in the book fair for the fifth time since it started in the 1980s, the Chinese stall displayed about 400 books in nine categories.
Chinese books ranged from science and literature, the Chinese language and culture, children's books, and books containing Chinese President Xi Jinping's speeches and interviews, including Xi Jinping: The Governance of China, which has been translated into various languages.
The Istanbul book fair has become one of the largest in the region.
Xing Yuelong, head of the Chinese delegation, said participation in book fairs has become a major avenue for introducing Chinese culture abroad under the Belt and Road Initiative.
The Istanbul book fair will end on November 12.