World-class ballet troupes to grace Beijing in November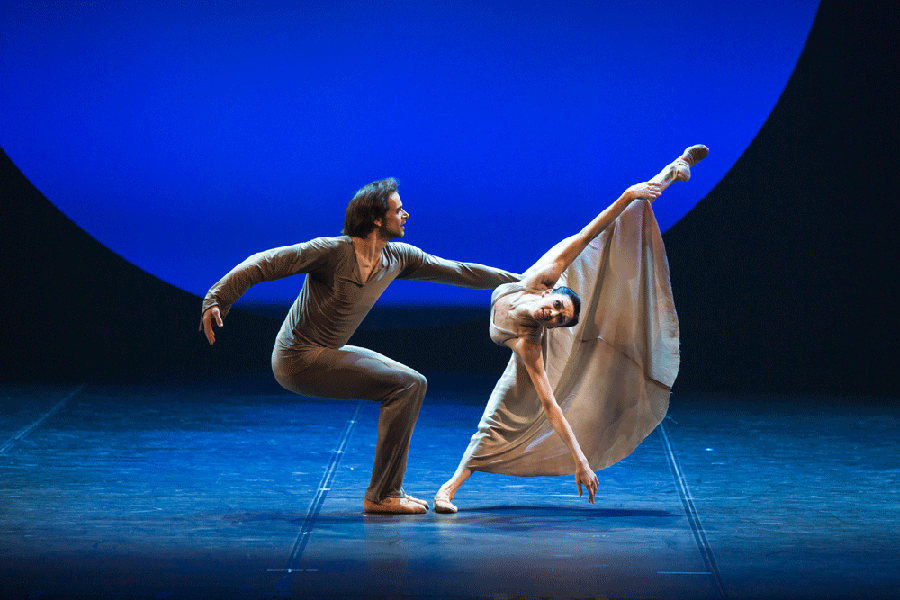 Russian dancers Oleg Gabyshev (left) and Liubov Andreyeva will perform at the opening gala of the 3rd China International Ballet Season in Beijing on Nov 17. [Photo provided to chinadaily.com.cn/Courtesy of Souheil Michael Khoury]
The festival will be highlighted by a special session for Russian artists from Dec 1 to 3, and a joint performance presented by the 10 best Chinese ballet troupes on Dec 28.
"Ballet art was born in the West. But the development of Chinese ballet has begun to impress the rest of the world, more than 60 years after it was introduced in China. It's because of efforts from people working in the industry, " Feng said. "The joint show [of Chinese artists] will help manifest the status quo of Chinese ballet."
The 3rd China International Ballet Season also boasts a benefit dedicated to promoting the age-old art to more Chinese people with cheaper entry tickets and chances to interact face-to-face with ballet masters to learn about behind-the-scenes stories of script writing and choreography.
The China International Ballet Season was initiated by the National Ballet of China and the Tianqiao Theater in 2013 and has been held biennially since then. It has so far attracted 57 troupes from 27 countries worldwide that have participated.