Ancient craft: Ink production in Anhui province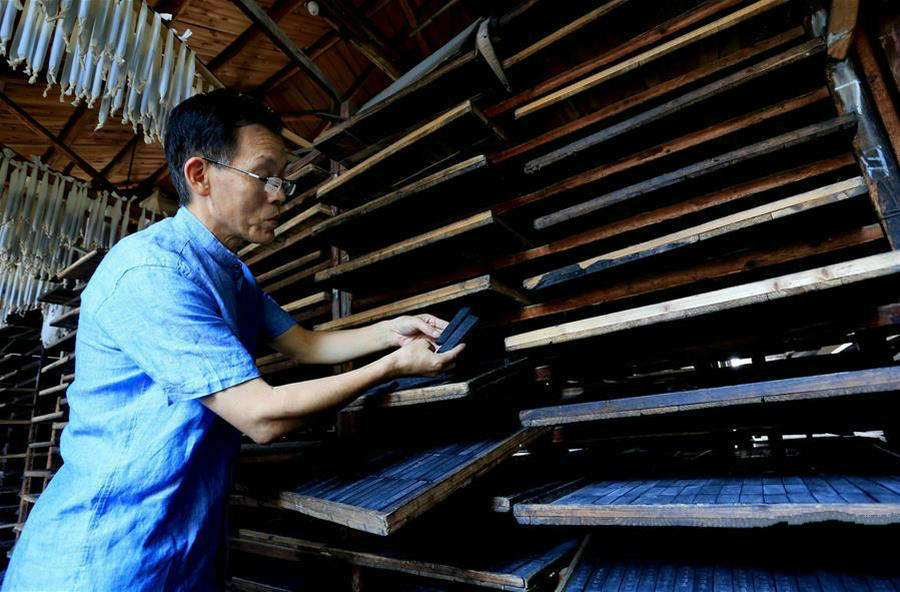 Zhou Meihong, a national inheritor of Hui ink making checks the newly-made ink at a factory in She county, Anhui province, Sept 4, 2017. [Photo/Xinhua]
Laohukai Ink Factory in She county is the largest producer of ink in southern Anhui province. Established in 1956, the factory specializes in making traditional ink that is often called "Hui ink" in China.
As one of the "Four Treasures in a Chinese Study", the history of Hui ink can date back to the Tang Dynasty (618-907). There are 11 procedures in the ink making.
In 2006, the craft of Hui ink making was listed in the first group of National Intangible Cultural Heritages.