'Gintama' to debut in China in September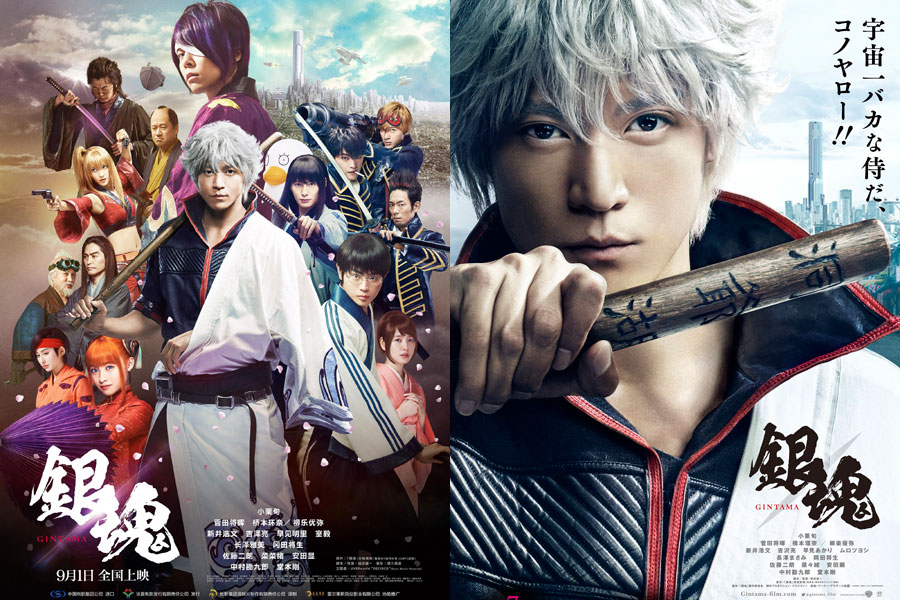 A scene from the film Gintama. [Photo/Mtime]
Adapted from the popular manga series of Gintama, the Japanese action-comedy film of the same name is expected to hit screens in Chinese mainland on September 1.
Set in an alternate late Edo period, humans are attacked by aliens called Amanto.
Japanese samurais join the battle against the aliens, but when the Shogun realizes the power of the aliens, he betrays the samurai and surrenders.
The Shogun writes an unequal contract with the aliens allowing them to enter the country and place a ban on carrying swords in public. The swords of samurai are taken away so they can no longer resist the aliens.
The Shogunate then becomes a puppet to the government after this.
Against the backdrop, viewers follow Gintoki Sakata, who works as a freelancer alongside his friends Shinpachi Shimura and Kagura in order to pay the monthly rent.
Japanese actor Shun Oguri stars in the film, which was released in Japan on July 14 by Warner Brothers Pictures, achieving the box office of more than three billion yen ($270 million) by August 13, according to Mtime.com.
Meanwhile, the Gintama manga has sold 50 million units in Japan as of May 2016. Also, the animated adaptation of Gintama is the highest rated Japanese anime series on Douban Movie, the Chinese version of the Internet Movie Database, for its ironic yet moving plots.
Its derivative mobile games have been released only in China due to their enormous popularity.