Zheng He Memorial Hall unveiled in SW China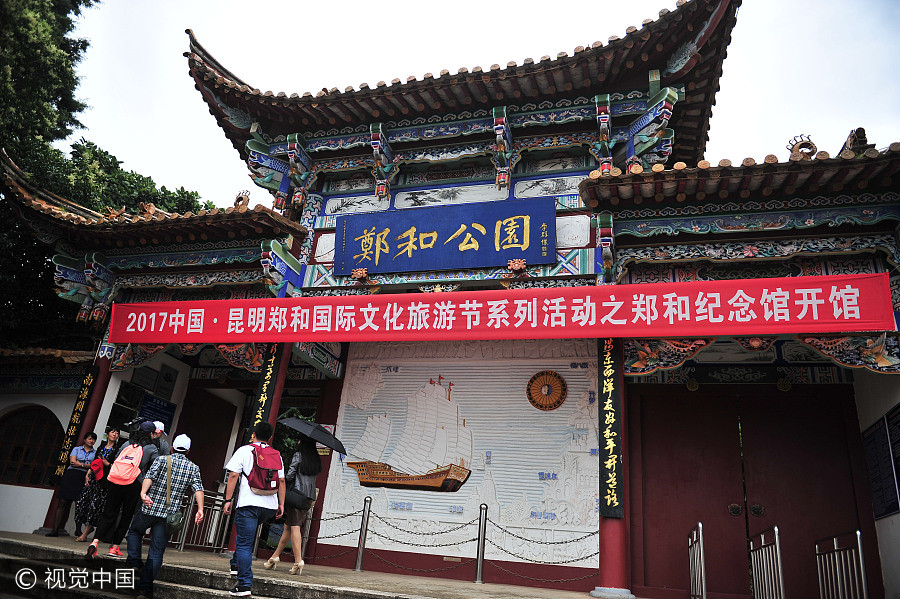 Zheng He Memorial Hall was unveiled at the Chinese explorer's hometown in Jining county of Kunming, capital of Southwest China's Yunnan province, on July 11, 2017. [Photo/VCG]
Zheng He, also known as Cheng Ho, was a great Chinese navigator and maritime explorer who led seven voyages to the Indian Ocean between 1405 and 1433 during the Ming Dynasty (1368-1644).
There is evidence of Zheng He's visits to over 30 Asian and African countries and regions.
Historical materials and documents displayed at a newly-opened memorial hall demonstrate the spectacular history of Zheng He's seven voyages.