Russian and Chinese cultural relic exhibition held in E China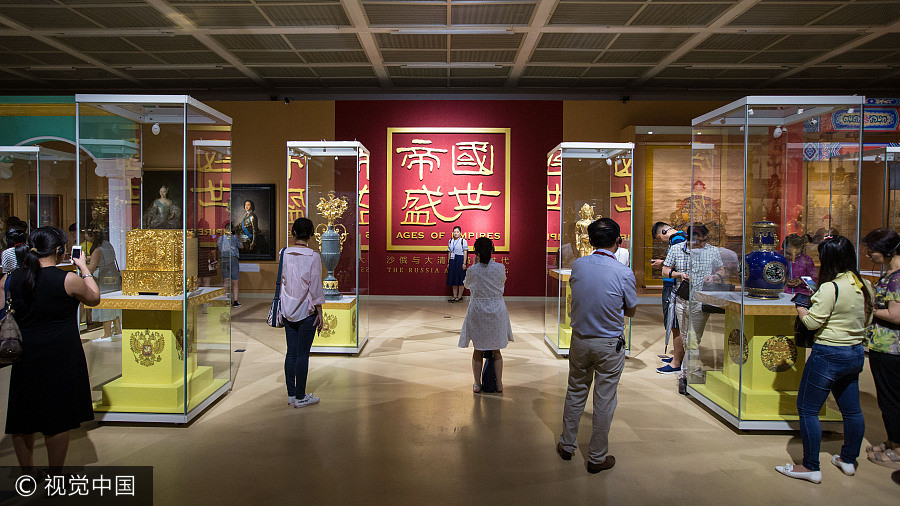 People visit the exhibition entitled "Ages of Empires - Tsarist Russia and Qing Dynasty" at the Nanjing Museum, June 11, 2017. [Photo/VCG]
An exhibition entitled "Ages of Empires - Tsarist Russia and Qing Dynasty" was unveiled at the Nanjing Museum in Nanjing, capital of East China's Jiangsu province, on June 10, 2017.
The exhibition showcases more than 500 pieces of cultural relics from the State Historical Museum of Russia, Beijing Palace Museum and Nanjing Museum.
It features objects from the Golden Age of the Russian Empire created by Peter the Great and Catherine II of Russia as well as and Kang-Qian Flourishing Age of the Qing Dynasty in the same period of the 18th and 19th century.
Through comparison of two civilizations, it has a great cultural impact on the audience.