Chinese explorer's incredible arctic journey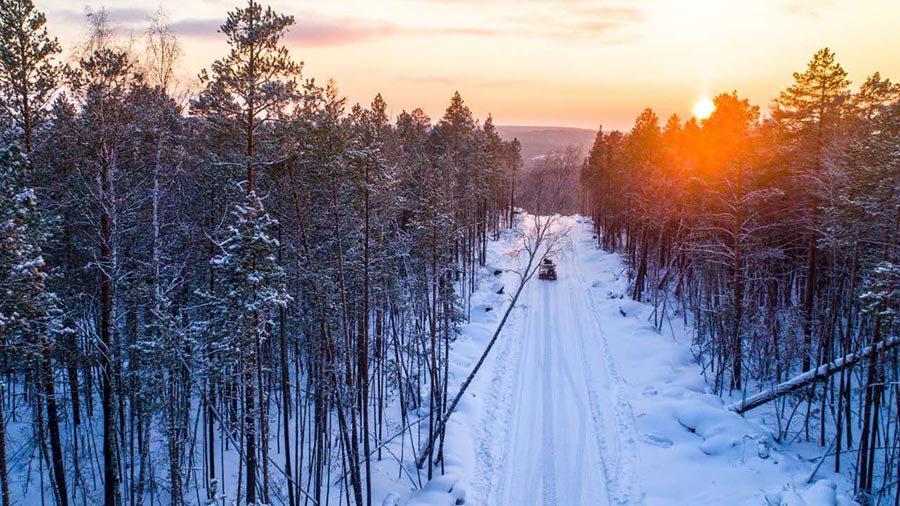 The dense Siberian Tundra is no place for a breakdown, so Wu Yu makes sure his vehicle is packed with enough supplies for the journey. [Photo provided to China Daily]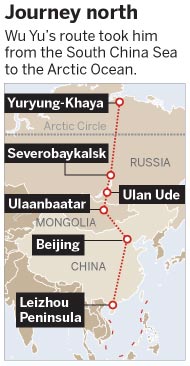 Freezing -55 C winds whip the rolling sea into frothy peaks. Snow crackles and crunches underfoot, as brilliant white plains blend with the sky above. This is the Arctic Circle, and Zhanjiang-born Wu Yu has just become the first person to ever drive here from China, some 8,000 kilometers away.
Sitting on the hood of his icicle-encrusted Toyota Landcruiser, staring out across the Arctic Ocean, Wu realizes a dream he had since a child to combine his two passions in life-cars and exploration.
"I love using wheels to measure the world and explore," says Wu from within his extreme weather polar jacket.
The founder of a driving club in Beijing, Wu, 33, has driven through 20 countries, totaling 150,000 kilometers, the equivalent of driving around the earth's equator almost four times.
Like the famous Norwegian explorer Roald Amundsen who was the first to reach the South Pole back on Dec 14, 1911, Yu has lived his life establishing his own firsts. He was the first Chinese to drive to Russia's wild and unknown Kamchatka region, and the first driver of a Chinese license-plated car to drive to Russia's Oymyakon, one of the coldest permanently inhabited locations on Earth, twice.
For this adventure Wu's mission was clear. Set out from Leizhou Peninsula in Zhanjiang on the shores of the South China Sea and drive north through China, Mongolia, and Russia until hitting the Arctic Ocean in the polar far north.