24 Solar Terms: 8 things you may not know about Clear and Bright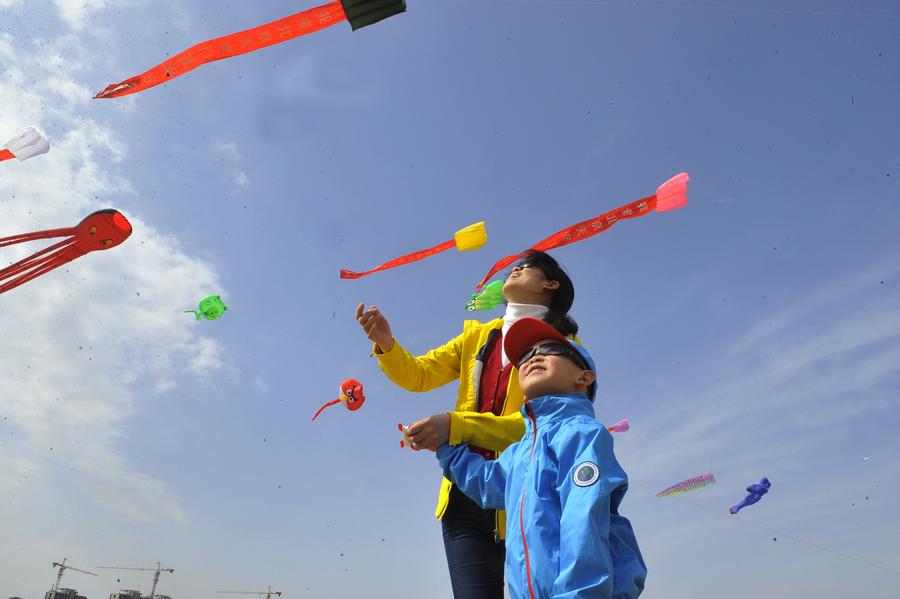 [Photo/Xinhua]
Flying Kites
Flying kites is an activity favored by many Chinese during Tomb-Sweeping Day. Kites are not only flown during the day time but also in the evening. Little lanterns are tied to the kite or to the kitestring. And when the kites are flying in the sky, the lanterns look like twinkling stars at night. What makes flying kites during this day special is that people cut the string while the kite is in the sky to let it fly free. It is said this brings good luck and that diseases can be chased away by doing this.
Cold Food Festival
The Cold Food Festival or Hanshi Festival is a traditional Chinese holiday celebrated for one day before Tomb-Sweeping Day. On that day, making fire is taboo and only cold food is available.
Legend has it that Prince Chong'er of the state of Jin during the Spring and Autumn period, endured many hardships while he was exiled from his home state. Once, in order to help the prince who was tormented by hunger, Jie Zhitui cut off the flesh from his thigh and offered it to the prince for sustenance.
When Chong'er became Duke Wen of Jin, however, he did not reward him, instead killing Jie and his mother in a fire. Later, Duke Wen, filled with remorse, ordered that using fire on the anniversary of Jie's death was forbidden and all food was to be consumed cold.