Valuable ceramic pieces donated to National South China Sea Museum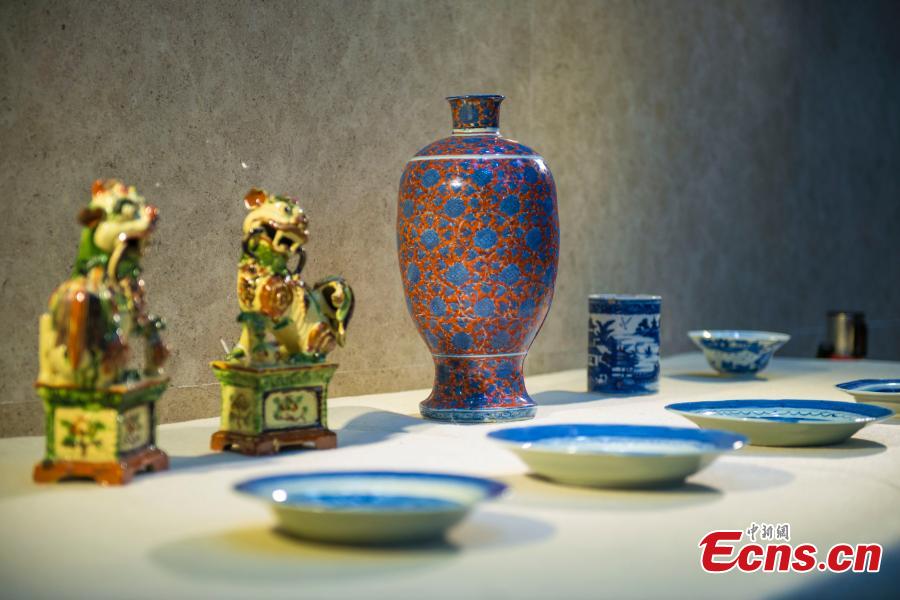 Ten valuable ceramic pieces are donated to the National South China Sea Museum in South China's Hainan Province on November 23, 2016. [Photo/China News Service]
The culture relics were donated by two Chinese companies that purchased them at an auction in New York in September.
The ceramics, including dainty vases, incense holders, drinking vessels, dishes, cups and saucers from the Ming and Qing dynasties (1368-1911), had been in a collection at the Metropolitan Museum of Art before they were bought by Hainan Zose Group and Evergrande Tourism Group.
Noted antique appraiser Lyu Chenglong with Beijing's Palace Museum said the ceramics had very high artistic value. "They are valuable pieces to be housed by the South China Sea Museum," Lyu said.
The museum, covering 10 hectares, will display artifacts about the history, culture and natural resources of the South China Sea, highlighting China's sovereignty over the South China Sea and the protection of cultural heritage, according to Ding Hui, head of the cultural department of the Hainan provincial government.