Chengdu motor show features abundance of new launches
The ongoing annual Chengdu Motor Show running from Sep 5 to 14 attracts more than 130 automakers from China and overseas to showcase their latest models and products. Below are some of the most exciting and long-awaited models.
Mercedes-Benz B-Class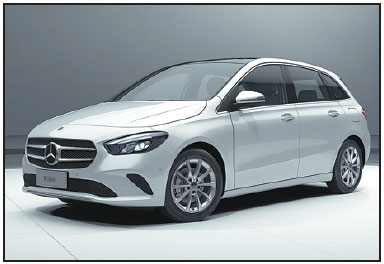 Mercedes-Benz unveiled its all-new B-Class on Sept 5 at the Chengdu motor show. With two variants available, the B-Class has suggested retail prices ranging from 259,800 to 276,800 yuan ($36,000 to $38,000).Coupled with a 1.3-liter four-cylinder turbocharged engine and a 7-speed dual clutch transmission, the new models have a maximum power output of 120 kW and a top torque of 250 Nm. With a wheelbase of 2,729 millimeters and a baggage capacity of 1,540 liters, the new B-Class further meets the customers' requirement of larger interior space.
Dongfeng Renault Captur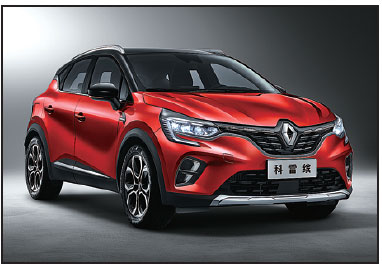 Dongfeng Renault unveiled the all-new Captur at the Chengdu motor show. As a strategic model of Renault, the urban SUV features the French automaker's advanced technologies and high quality. With a Tce 270 four-cylinder turbocharged engine, the model has a maximum output of 115 kW and a top torque of 270 Nm, with an acceleration capacity of 0 to 100 km per hour in 8.7 seconds. With a 9.3-inch multi-function LCD touch screen and eight color ambient lights, the all-new Captur aims to provide character and design for young people.
Jetta VS5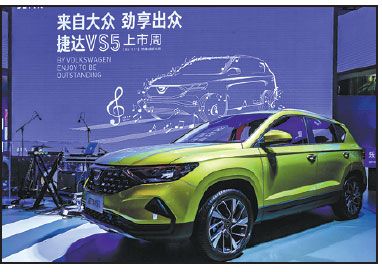 Volkswagen's new sub-brand Jetta launched the VS5 at the Chengdu motor show. The model is produced on VW's MQB platform and adopts the most advanced production and manufacturing processes to provide high-quality products. With the EA 211 1.4-liter turbocharged engine, the VS5 has a maximum output of 110 kW and a top torque of 250 Nm. All of the variants feature the ESP vehicle electronic stability control system to ensure customers' safety. Jetta will offer five versions of the VS5 at suggested prices ranging from 84,800 to 112,800 yuan ($11,900 to $15,800.
Ford F-150 LTD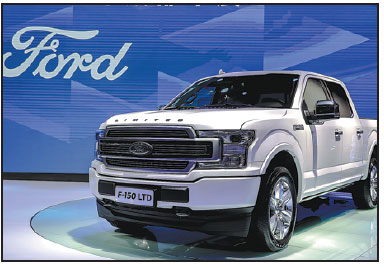 Ford launched its new flagship luxury pickup F-150 LTD at the Chengdu motor show to provide a high-end and high-performance pickup truck for Chinese customers. The model is equipped with a 3.5-liter Eco-Boost engine and a 10-speed transmission to boast a maximum output of 375 kW and a top torque of 672 Nm. The pickup uses an all-aluminum body and unitized frame to improve dynamic performance and reduce vehicle weight. The car features Ford's latest Co-Pilot 360 intelligent driving assistance system to provide an advanced intelligent driving experience.
BMW 8 Series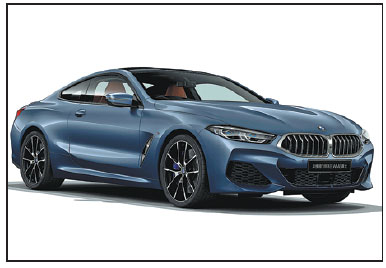 BMW launched the all-new BMW 8 Series family, consisting of nine models, on Sept 4 in Chengdu. The 8 Series is equipped with a 3-liter inline six-cylinder engine, which generates a maximum output of 250 kW and has a top torque of 500 Nm. Among the nine models is the all-new BMW 840i xDrive, which can accelerate form 0 to 100 kilometers per hour in 4.9 seconds. The advanced driving assistance system adopted by the new BMW 8 Series allows drivers to enjoy the pleasure of autonomous driving.
Lincoln Aviator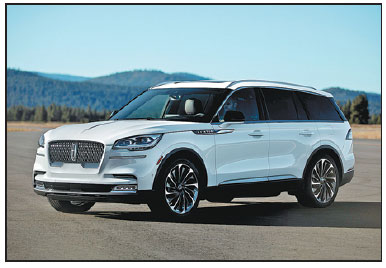 The presale of the Lincoln Aviator began at the Chengdu auto show on Sep 5. The new sports utility vehicle model has three variants with suggested prices ranging from 628,900 yuan to 823,800 yuan. The Aviator has a length of 5,080 mm, a width of 2,022 mm and a wheelbase of 3,025 mm. The new SUV has two power options - gasoline and plug-in hybrid. The gasoline-powered version is equipped with a three-liter V6 twin turbocharged engine and 10-speed automatic transmission.
Jaguar Land Rover new XEL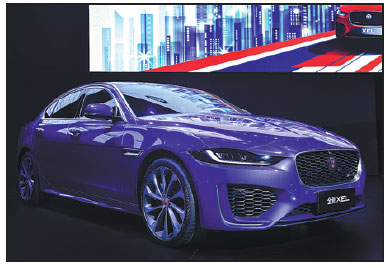 Jaguar Land Rover unveiled the new XEL at the Chengdu auto show, which is expected to hit the market in the fourth quarter of this year. The car's body reaches as long as 4,778 mm for some models, with the wheelbase stretching to 2,935 mm. A 12.3-inch FTF digital dashboard can show the basic driving information and navigation interface. With the Nanoe air purification system, steering wheel electric regulation and heating configuration and other features, the model is expected to attract more Chinese customers.
New BYD Qin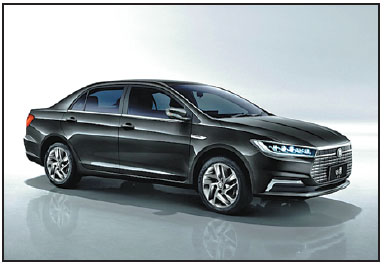 BYD announced the start of pre-orders of its new Qin models. The new Qin has a gasoline-powered version and an electrified version. The gasoline-powered Qin has a maximum output of 80 kW and a top torque of 148 Nm. With a length of 4,675 mm and a wheelbase of 2,670 mm, the gasoline-powered version has suggested retail prices ranging from 66,800 yuan to 86,800 yuan. The Qin EV can run up to 421 kilometers on one charge, and can accelerate from 0-50 km per hour in 4.5 seconds.
(China Daily 09/09/2019 page19)
Today's Top News
Editor's picks
Most Viewed