Report: Germany proves to be popular destination for international students
BERLIN - Germany was the most popular non-English speaking country for international students in 2016, according to a report jointly published by the German Centre for Higher Education Research and Science Studies and the German Academic Exchange Service in mid-August.
The majority of international students studying in Germany came from China, approximately 37,000 people, followed by India with about 17,000 students and Austria with 11,000.
According to the report, Germany ranked in fourth place after the United States, Britain and Australia as the "most attractive guest country for international students" in 2016.
"Germany is attracting more and more students and researchers from abroad," German Minister of Education Anja Karliczek said.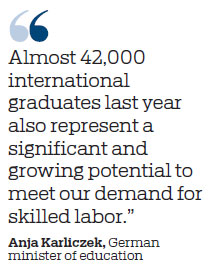 Germany is becoming "more and more attractive internationally" as a university and science location, Karliczek added.
In 2016, almost 252,000 international students who did not graduate from high school in Germany studied at German universities, marking an increase of around 16,000 compared to the previous year.
"Almost 42,000 international graduates last year also represent a significant and growing potential to meet our demand for skilled labor," Karliczek said.
For about four out of five international students studying in Germany, career and university-related factors such as good job opportunities, high quality of university education in Germany, internationally recognized degrees and the reputation of German universities played an "important role" in their decision on where to study, according to the report by DZHW and DAAD.
The report also noted that some international students might have chosen Germany because of "financial reasons" such as "a no-fees degree program and comparatively low cost of living" in Germany in contrast to major English speaking nations.
Xinhua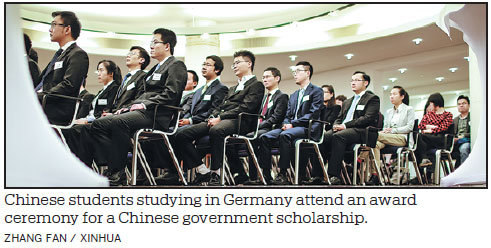 (China Daily 09/07/2019 page15)
Today's Top News
Editor's picks
Most Viewed