FLOCKS OF NEW BUSINESSES REGISTER IN DALIAN JINPU
State-level area drawing in enterprises with a competitive business environment
Enterprises from home and abroad are flowing into the Dalian Jinpu New Area, thanks to its business-friendly environment.
The area is in the coastal city of Dalian, Northeast China's Liaoning province. It is a popular investment destination and also home to the Dalian Area of China (Liaoning) Pilot Free Trade Zone, which was unveiled in 2017.

Yu Bo is a Chinese American entrepreneur who headed to a service center at the Dalian FTZ for business registration. He had never imagined it would take him just 15 minutes to obtain a business license.
"I have enterprises in many places, but only in here, I learned the real meaning of instant service," Yu said.
The Dalian FTZ launched reforms to its administrative approval system in 2017 to increase efficiency, optimize services and attract more investors, local officials said.
So far this year, the Dalian FTZ saw 3,476 new enterprises have registered. The total number of businesses in the zone reached 16,442, up 7.85 percent from the same period of last year. Their registered capital totaled 33.46 billion yuan ($4.83 billion).
The Dalian Jinpu New Area is a national-level new area approved by the State Council in June 2014. It aims to promote openness, innovation and urbanization, as well as revitalizing the traditional industrial bases of Northeastern China.
To date, the new area houses more than 60,000 enterprises, including 5,000 foreign-invested business operations. It has introduced nearly 100 projects funded by Fortune Global 500 companies from 70 countries and regions. They include Intel, Pfizer and Volkswagen Automatic Transmission Dalian.
In 2018, foreign investment worth 15.2 billion yuan flowed into the Dalian Jinpu New Area, up 9.6 percent year-on-year. The total volume of its foreign trade hit 317.52 billion yuan, 10.3 percent higher than that of 2017.
"Upgrading from China's first economic development zone into a State-level new zone and free trade zone, the new area is committed to advancing national strategies. It has always been a hot spot for investment and startup businesses," said Li Pengyu. He is a member of the standing committee of the Dalian committee of the Communist Party of China, who also serves as the director of the administrative committee of the Dalian Jinpu New Area.

"In an effort to push forward the FTZ construction, the new area is looking to create an institutional system in line with international standards and rules to meet the requirements of internationalization, legalization and convenience," Li said. "The system has produced many innovative results with Dalian's characteristics."
To date, local authorities have created 237 administrative innovation items, which evolved into 82 innovative practices after third-party evaluation. Of them, two about blending iron ores at the bonded area and whole-process supervision over imported grain were selected as demonstration cases in the FTZ reforms. These are promoted by the State Council nationwide.
The Dalian Jinpu New Area is making efforts to streamline its administrative procedures, delegate power and improve government services.
The local government said the administrative reform is aimed at offering efficient administrative services, helping local companies solve problems and creating an international business environment.
A string of such offerings have surprised many entrepreneurs. Liu Peng, head of the general management department of FAW Jiefang Automotive Dalian Diesel Engine, is one of them.
"It used to take us three months to change the ownership in a real estate certificate, but now it can be completed in less than one month," Liu said. "Involved departments came to help us solve problems even on holidays. This gives enterprises like us confidence to pour continued efforts into our development in the Dalian Jinpu New Area."
The area's hard work has paid off. More companies have settled down in the Dalian Jinpu area. Some 27,000 new market entities joined the area last year, an increase of 6.3 percent from 2017. Out of that, 178 were foreign-funded enterprises, up 10.6 percent year-on-year.
In 2018, a total of 73 key investment projects were signed, with 54 Chinese-funded and 19 involving foreign capital. Of them, 20 projects were signed at the end of last year, worth more than 40 billion yuan in combined investment value. In addition, another 200 key projects are under discussion now.
Benefiting from Dalian's superior investment environment, Omron has continuously increased capital and production, Omron Healthcare (China) told Dalian Daily.
In the past five years, the Omron subsidiary in Dalian has increased its capital by nearly 30 million yuan per year, and its annual output value is more than 10 times that at the initial stage of production, according to the company.
The Japan-headquartered healthcare supplier set up a subsidiary in Dalian in 1991 and a research and development center at the Dalian Jinpu New Area last year. It will invest 300 million yuan this year to build a new factory and a comprehensive R&D building at the Jinpu area, integrating R&D, production and sales in Dalian.
yinruowei@chinadaily.com.cn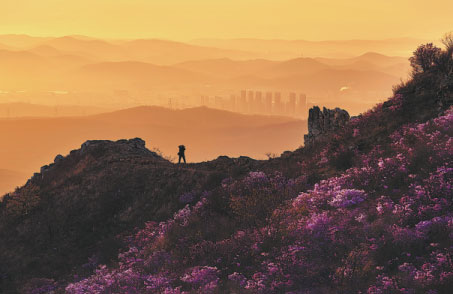 A sea of azalea blossom covers the Dahei Mountain at the Dalian Jinpu New Area in Liaoning province.Piao Feng/for China Daily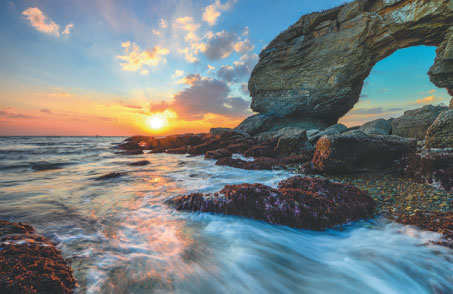 A dinosaur-shaped rock at Dalian Jinshitan National Tourist Resort in the area.Shao Yuzheng/for China Daily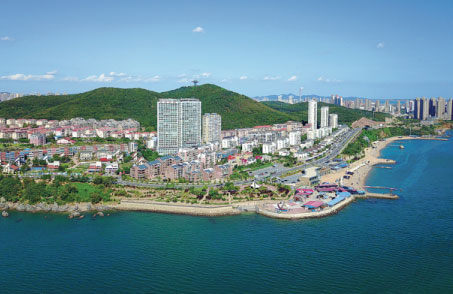 A panoramic view of the area.Piao Feng/for China Daily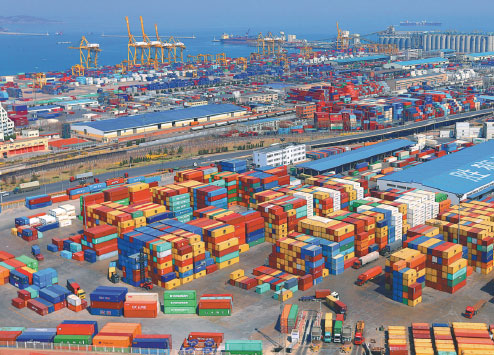 A busy container terminal at Dayaowan Bay in the Dalian Jinpu New Area.Piao Feng/for China Daily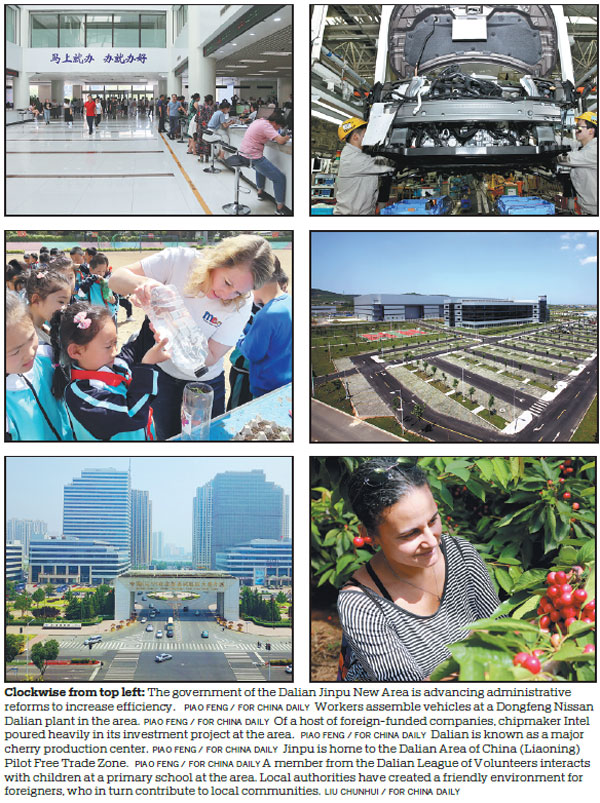 (China Daily 07/02/2019 page10)
Today's Top News
Editor's picks
Most Viewed