Forum proves itself an effective platform for exchanges among participants
In addition to its central function of highlighting commodities and opportunities for trade and investment, the ongoing South and Southeast Asia Commodity Expo and Investment Fair has proved to be a comprehensive platform for exchanges in many areas.
The expo consists of 14 events covering areas such as government dialogues, economics, education, culture and arts.
On June 10, two days before the opening of the expo, officials from governments of South Asia and regions beyond met in the city of Yuxi in Yunnan province for the second China-South Asia Cooperation Forum to discuss plans for a better future and regional cooperation.
In addition to attendees from China and South Asia, officials from Southeast Asia, the Indian Ocean region, Europe and Oceania, as well as international organizations, took part in the forum.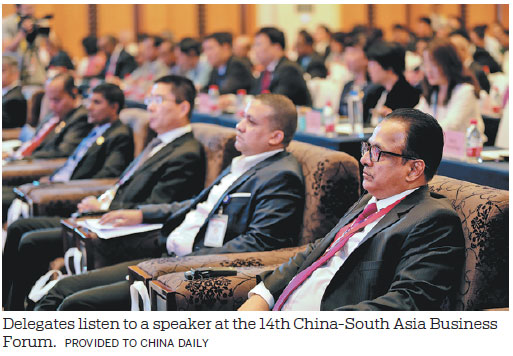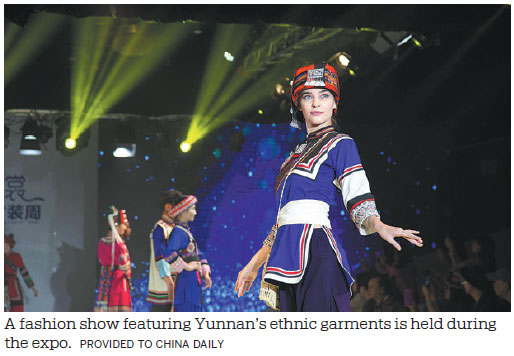 They discussed issues relating to trade and investment, poverty, culture and media.
Ruan Chengfa, governor of Yunnan province, delivered a speech saying that Yunnan is a gateway for China-South Asia cooperation because of its connectivity and deep economic and cultural links with the region.
He added Yunnan has deepened and extended cooperation with South Asia in governmental dialogues, trade, investment and culture.
"Since the first forum held in June last year, new achievements have been made in cooperation between Yunnan and South Asian countries," the governor said. He added regional government cooperation will greatly contribute to cooperation at the state government level.
Yunnan is preparing to establish organizations to implement the action plans and agreements reached at the first and second forum, including a secretariat and liaison office.
Other governmental dialogues during the expo include the 2019 Greater Mekong Subregion Economic Corridor Governors Forum on June 10 in Kunming and the 13th Bangladesh-China-India-Myanmar Regional Cooperation Forum on June 11 in Yuxi.
The 14th China-South Asia Business Forum and the third China-Southeast Asia Business Forum are major forums for business cooperation.
The 14th China-South Asia Business Forum on June 12 in Kunming saw the signing of a memorandum of understanding for building a joint database for business cooperation among trade associations in Yunnan, Pakistan, Sri Lanka, Nepal, Bangladesh, India and Bhutan.
Chen Zhou, deputy chief of the China Council for the Promotion of International Trade, which is one of the sponsors of the forum, said the organization is willing to contribute toward cooperation between China and South Asia.
He called for new measures to tap the potential for trade growth, develop innovative trade patterns in e-commerce and promote international capacity cooperation to allow more South Asian companies to access cost-effective and high-quality Chinese technologies and equipment.
The 14 activities of the South and Southeast Asia Commodity Expo and Investment Fair also include an educational cooperation forum, the China-South and Southeast Asia Think Tank Forum and an arts week for people-to-people exchanges in the areas of education, culture and arts.
(China Daily 06/15/2019 page6)
Today's Top News
Editor's picks
Most Viewed