'City of chips' in position to become electronics leader
Jiangbei New Area in Nanjing, Jiangsu province attracting sector heavyweights
Nanjing, the host city of the 2019 World Semiconductor Conference, is on track to become a semiconductor production base with national and international influence, according to local officials.
During a recent conference promoting high-quality growth, local leaders proposed an ambitious plan to develop the industry in the capital of East China's Jiangsu province.
According to the plan, the city is expected to become the largest integrated circuit production base in Jiangsu and will be listed among the top three nationally within the next few years.
It also aims to become a world-class semiconductor innovation and production hub, focusing on sectors such as wafers, third-generation semiconductors and integrated circuits.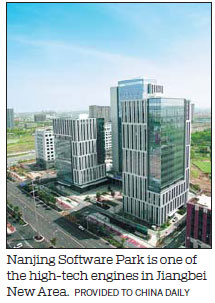 The confidence of Nanjing's authorities largely comes from Jiangbei New Area; the main destination for the city's semiconductor industry.
Soon after it became a national-level new area in 2015, Jiangbei New Area had an overall growth plan in place to forge a "city of chips" with global influence.
They aim to attract the world's leading manufacturers and research institutions in the fields of semiconductors, IC and wafers.
To date, more than 200 IC enterprises from around the world have begun operating in the new area, covering design, production, manufacturing and testing.
Taiwan Semiconductor Manufacturing Co, or TSMC, is a world-leading semiconductor company that has invested in Jiangbei. Its Nanjing plant opened in 2017.
In the same year, the new area secured 36 investment projects, included one funded by ARM, one of the leading IC solution providers based in the United Kingdom.
Unisco - the semiconductor unit of Tsinghua Unigroup, Foxconn, Global Unichip, Huada Semiconductor, Vimicro and Spreadtrum Communications are among the heavyweights that have set up shop in Jiangbei New Area.
Renowned research institutions in the sector, such as the National Engineering Research Center for Application Specific Integrated Circuit, and China Electronic Product Reliability and Environmental Testing Research Institute, have opened their branches in Jiangbei.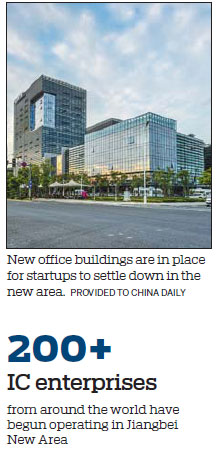 In addition to the solid industrial development in Jiangbei New Area, Nanjing has other advantages in its arsenal to develop the semiconductor and related industries.
The city has 53 higher-learning institutions, second only to Beijing.
With 800,000 university students at present and 260,000 graduates every year, the city can offer rich, high-quality human resources for the development of the semiconductor and related industries.
The city is also home to more than 600 research institutes, which can offer technological support for companies in the sector.
Nanjing has long been an electronics production hub in the east of China. The current output of the local industry amounts to 500 billion yuan ($72.65 billion) a year.
Its products range from semiconductors, IC, computers, automotive electronics, flexible displays, mobile phones and industrial automation.
An important part of the electronic industry, the global and domestic semiconductor sector has shown vigorous growth in recent years.
According to SEMI, the international industry association representing the semiconductor industry, global sales of semiconductor equipment reached $64.53 billion in 2018. They grew 14 percent year-on-year, reaching a record high.
SEMI said China became the world's second-largest semiconductor equipment market last year with a total sales value of $13.11 billion and a year-on-year growth rate of 59 percent.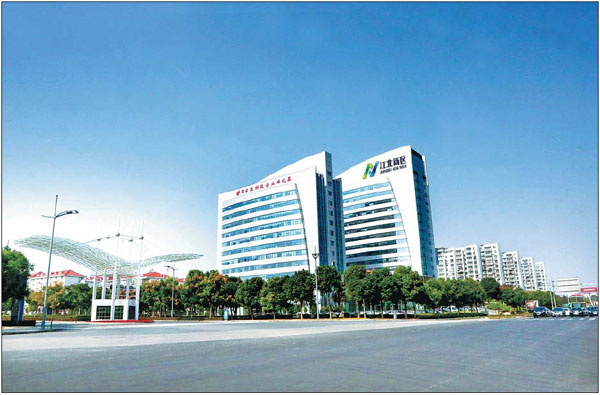 Jiangbei New Area is expected to become one of the nation's top IC and semiconductor bases in the next few years. Provided to China Daily

From left: A number of business incubators are in place in Jiangbei New Area. TSMC is one of the major companies that have settled in the new area. Provided to China Daily
(China Daily 05/17/2019 page24)
Today's Top News
Editor's picks
Most Viewed