Audi shows vision of future urban mobility with global debut of AI:ME
The Audi AI:ME, a fully electric and highly automated concept car, will make its global debut in Shanghai Monday, showing the German premium carmaker's vision of a vehicle for tomorrow's urban mobility.
The visionary model, with a progressive design and Level 4 autonomous driving, is expected to make a splash on Tuesday as well, when it is showcased at Auto Shanghai 2019.
Audi China President Thomas Owsianski said the AI:ME represents another important model in Audi's electrification offensive, and added that there is no place better than the Shanghai auto show for its global debut.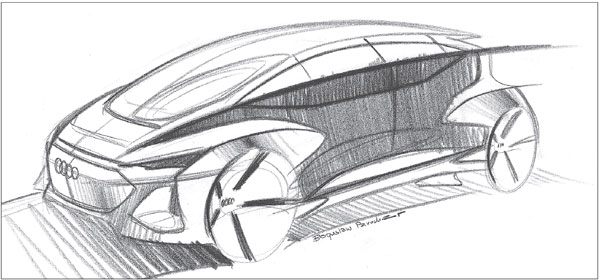 A sketch of the Audi AI:ME concept, an electric and Level 4 autonomous vehicle designed for urban mobility.
"Our Chinese customers always want the latest and best premium technology, and the Audi AI:ME demonstrates Audi's vision for future urban mobility, and its continued commitment to be the premium leader in China.
"China is the most exciting place in the world right now for urban mobility innovation, and Audi is privileged to be contributing to the development of the country's automobile industry," he said.
According to the carmaker, the name AI:ME emphasizes the connection between AI and the users, while the AI refers to the cluster of innovative mobility technologies on which Audi has been working.
Designers focused less on the traditional connection between driver and vehicle - steering wheel, instruments, pedals - and more on the time spent in the automated vehicle, so these items can be retracted and then almost fully concealed by a stowage compartment.
The AI:ME represents an autonomous Audi of the future, which will offer a high grade of personal freedom for all users and thus turn what is now a tedious daily journey into an enjoyable ride with free time, the carmaker said.
The company finds that drivers spend an average of roughly 50 minutes per day behind the wheel, but in an autonomous car, they can make good use of this time onboard thanks to a broad range of high-tech features for communication, entertainment or simply relaxation. For example, the connection between the user's home network and the AI:ME even allows him or her to continue watching a movie using the VR goggles in the car, picking up where they left off at home.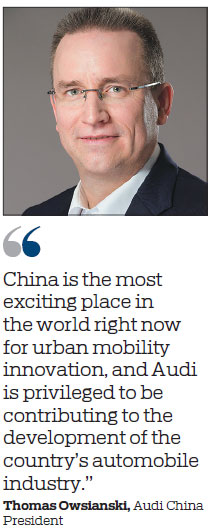 Audi has even introduced real plants into the cabin, which is an industry first, saying vegetation gives occupants a feeling of being close to nature and helps to improve air quality in the automobile at the same time.
"Digitalization and urbanization are changing cities, mobility and user behavior. The car is increasingly becoming a 'third living space' alongside our homes and workplaces," Owsianski said.
The AI:ME is also the latest model in Audi's electrification ambition. Following its first electric SUV, the e-tron, a total of 12 electrified models will hit the market by 2020, including five fully electric ones.
The carmaker has set a goal that one in three new Audi vehicles sold will be electrified by 2025, which means sales of around 800,000 electric cars and plug-in hybrids by that year.
To achieve the goal, Audi is to earmark around 14 billion euros ($15.82 billion) by the end of 2023 for investment in such areas as electric mobility, autonomous driving and digitalization. China, which is Audi's largest market, will play a crucial role in the carmaker's electrification strategy. Owsianski said the Q2L e-tron will be launched in 2019 as an electric model exclusively for Chinese customers and its electric e-tron SUV will hit the Chinese market in the same year as well, before it starts local production from 2020 at its joint venture with FAW.
"Audi China is committed to developing new innovations to delight our Chinese customers while helping China to achieve its goals for sustainability and electric mobility," Owsianski said.
The carmaker said it will continue to hone its business model in China together with its partners. In the future, Audi plans to sell more than 1 million cars across the country every year. Its sales totaled 660,888 vehicles in 2018.
Audi's local portfolio at FAW-Volkswagen, which consists of both new energy vehicles and gasoline ones, will grow to 12 models by 2022.
Audi China's localization strategy goes well beyond just local production. It is also ramping up its research and development resources here to develop innovative new technologies and products "In China, For China".
Audi said it will triple its R&D capacity in the country and open a test lab in Wuxi, Jiangsu province, where the focus will include development of V2X, or vehicle-to-everything, functions. Already, Audi is leading the development of autonomous driving in China. Audi is the first international car manufacturer to test Level 4 autonomous driving in Wuxi, and the first auto company to demonstrate both L4 autonomous driving and C-V2X driving on a highway in China.
lifusheng@chinadaily.com.cn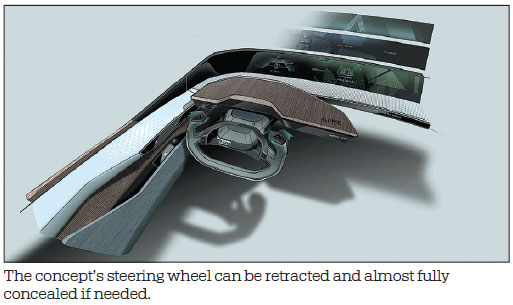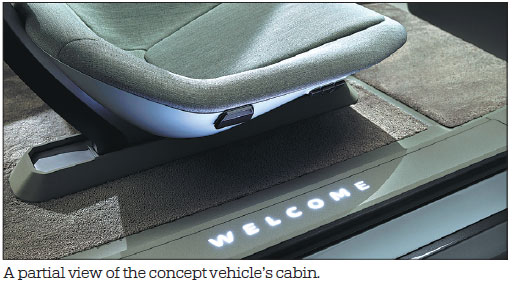 (China Daily 04/15/2019 page18)
Today's Top News
Editor's picks
Most Viewed