Chengdu freshens up its air quality
City acts on causes of pollution to create a better environment for its residents
The air quality of Chengdu is improving, giving people who live in "China's happiest city" an even stronger sense of happiness.
Chengdu was awarded the BlueSky Award for Pioneer Cities in Green and Low Carbon Field at the sixth Shenzhen International Low Carbon City Forum in September.
The BlueSky Awards is a global activity sponsored by the United Nations Industrial Development Organization, aiming to promote the commercialization and application of green and low carbon technologies. It also aims to encourage a green lifestyle and sustainable development.

Buildings surrounded by lakes show Chengdu's ecological landscape. Provided to China Daily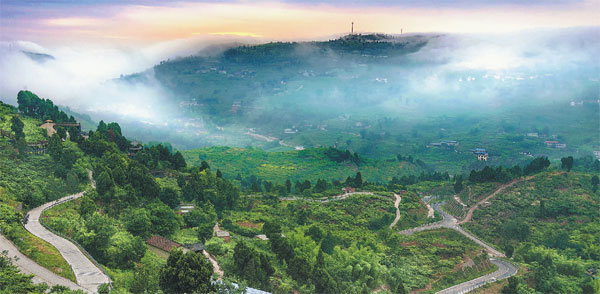 Chengdu plans to build a super-large urban forest garden based on the Longquan Mountain forest park. Huang Ping / For China Daily
The award for Pioneer Cities was introduced at the event for the first time this year. It evaluates how cities can balance economic development, social progress and ecological protection, and the happiness of residents.
"It's no surprise for Chengdu to win this prize," said Wang Dan, a local resident, adding she felt the air has become cleaner and that there are more sunny days.
"What impressed me most is that more friends began to share pictures of blue sky and white clouds on WeChat moments."
Wang also shares photos online with friends in Europe. "They used to show off the blue sky, white clouds and sunset glow. Now we can do it too. I can even take photos of the snowy mountains far away in good weather while staying in urban areas."
It's just one of the many achievements Chengdu has made in ecological protection.
Except for ozone, all major indexes of air pollution in Chengdu have fallen since 2014 when the city began to take action based on the 10 rules put forward by the State Council in 2013 to control haze. It shows the air quality is improving.
In 2013, Chengdu had 132 days with good air quality. In 2017, that number grew to 235. In recent years, Chengdu has significantly exceeded the average level of 74 cities nationwide in terms of reduction of major pollutants and the number of days with heavy pollution, as well as the increase in the number of days with good air quality.
Chengdu ranked 27th among the top 50 cities who most improved in air quality last year, according to a report released by the Competitiveness Think Tank and the Credit Committee of China Information Industry Association in Beijing.
As of Nov 1, the city has had 214 days with good air quality, equaling its total for 2016, and the best record since 2013 when the new system for air quality evaluation was introduced.
"It takes hard work for Chengdu to move upward on the annual list ranking concerning all cities in the highly polluted areas, such as the Beijing-Tianjin-Hebei area, the Yangtze River Delta region and Pearl River Delta region, are making significant progress," said an official from the environmental protection bureau of Chengdu.
"Some people say the improvement of the air quality is because of the improvement of weather. But most of that comes from human effort," the official said.
Weather conditions only contributed 4 percent to the reduction of PM 2.5 throughout the year of 2017 while measures to reduce emissions contributed 38.4 percent, data from the local government showed.
Chengdu only occupies 2.9 percent of the total land area in Sichuan, but has 19.3 percent of its population, who contribute 37.6 percent of the province's GDP. Its unique geological location and weather conditions make the control of air pollution more difficult, the official said.
"Chengdu will adopt more advanced methods, such as technological, intelligent and digital ways to realize targeted control of air pollution."
This year, the local government will continue to regulate companies that seriously pollute, control the dust on streets, monitor emissions from cars and promote emission reduction for major industrial enterprises.
Chengdu will also optimize its urban functional zones and industrial parks. It will also tighten market access for industries and eliminate obsolete production capacity.
The city will also put more resources into the analysis of the cause of air pollution and organize experts to carry out more research on air pollution control in basin areas such as Chengdu.
On Sept 7, a new air quality management system based on big data passed a review by an expert group. Preliminary results are expected to be unveiled by the end of 2018. The system is expected to be completed by 2019.
The system will provide measures for environment improvement based on analysis of data and scientific prediction. It will study the cause of haze and evaluate the damage brought by air pollution, to prevent pollution before it happens, instead of cleaning it up afterward.
There is no boundary for air. The city cluster around Chengdu will work together to strengthen air pollution control. In the future, Chengdu will help to set a unified standard and implementation plan for all the eight cities in the cluster.
Besides controlling air pollution, Chengdu aims to tackle traffic congestion, improve water quality and add more plants to the area in a bid to construct a more livable environment.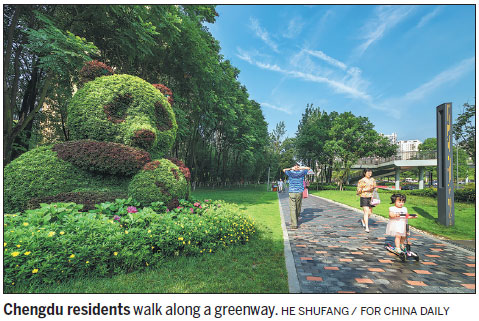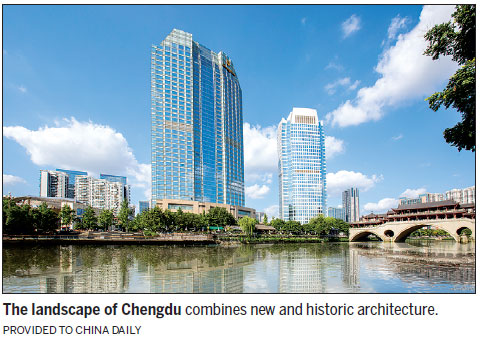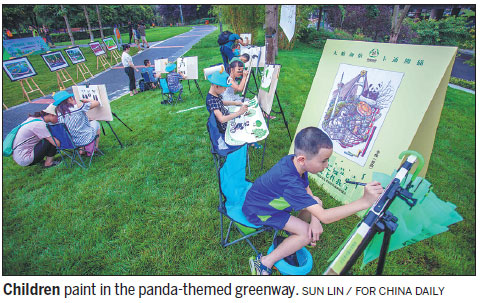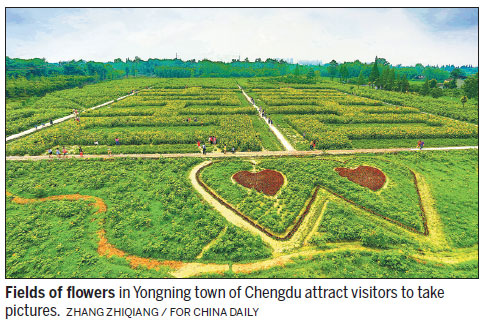 (China Daily 11/12/2018 page24)
Today's Top News
Editor's picks
Most Viewed