EVENT TO ATTRACT INDUSTRY PLAYERS
North China's Shanxi province will host the Taiyuan Energy Low-Carbon Development Forum from Sunday to Tuesday, aiming to further display the region's new image and help expand its openness and cooperation in the energy field.
More than 500 people will attend the forum, including guests from related UN organizations, international organizations in the energy field and energy-related Fortune Global 500 enterprises.
The forum will comprise a summit forum, six sub-forums and one international cooperation conference. The sub-forums will discuss topics such as promotion and application of new energy technology and companies' roles in promoting energy reform.
The province is a national energy center and emphasizes energy-related development, according to local officials. A gas group was founded on March 20, signifying the beginning of the integration and recombination of gas resources across the province.
Shanxi Jincheng Anthracite Mining Group, which owns the gas group, has taken on the task of integrating and developing the whole province's gas industry, as well as actively exploring the clean and efficient use of coal and promoting the low-carbon conversion of coal.
The coal chemical company said it has developed fine chemical engineering and new-type fertilizer projects in recent years and adjusted its industrial structure to shift coal from fuel to raw materials.
Moving in the green direction, Shanxi has promoted new-energy projects focusing on wind electricity and photovoltaic. Local officials said the province's wind power and photovoltaic installed capacities have developed rapidly in recent years and three cities - Datong, Shuozhou and Xinzhou, which abound in wind and light resources - have seen their new energy installed capacities exceed the annual targets.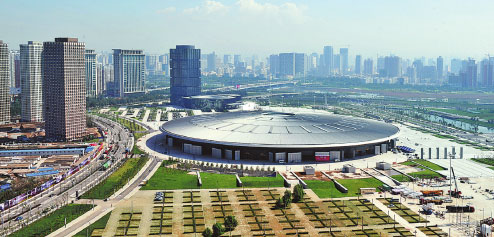 The China Taiyuan Coal Transaction Center is the main venue of the Taiyuan Energy Low-Carbon Development Forum.Provided To China Daily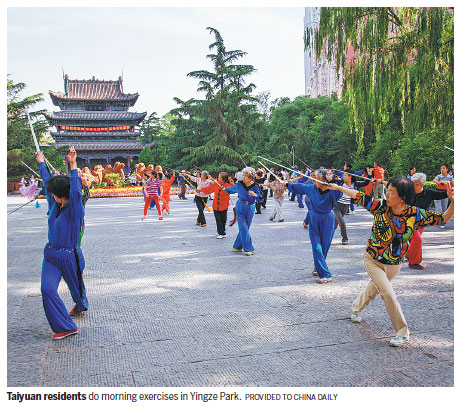 (China Daily 09/15/2018 page6)
Today's Top News
Editor's picks
Most Viewed