Stock connect spells new era of integration
The proposed Shanghai-London stock connect represents a major step forward in China's opening-up process, as the nation continues to integrate with international markets, said Nikhil Rathi, chief executive of London Stock Exchange PLC.
Rathi said officials in the United Kingdom and China have been working toward a stock exchange link for years, and that he expects the connect to launch this year.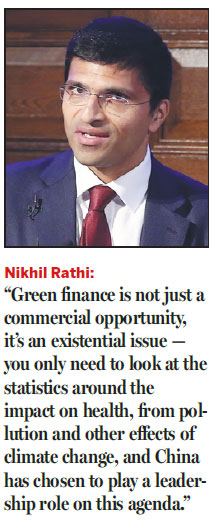 The link will allow Chinese companies to sell global depository receipts in the UK, so foreign investors can buy Chinese shares, and enable London-traded companies to list in Shanghai.

Today's Top News
Editor's picks
Most Viewed