Cooperation between cities seen as win-win
Hangzhou officials said that the city continues to forge a compelling partnership with Hong Kong in the finance, transportation and education sectors.
They said that a raft of Hong Kong banks have settled in Hangzhou, including Hong Kong and Shanghai Banking Co, or HSBC, the Bank of East Asia, Hang Seng Bank and Nanyang Commercial Bank.
With the sound development of these banks, the added value generated by Hangzhou's financial industry hit 105.5 billion yuan ($15.3 billion) in 2017.
Meanwhile, some leading companies from Hangzhou like Ascletis and 51 Credit Card have also landed in the Hong Kong capital market.
To date, Hangzhou companies have invested in 294 projects in Hong Kong, with the gross investment there hitting $1.1 billion.
Meanwhile, statistics show that more than 1,200 Hong Kong companies have invested more than $65 billion in Hangzhou.
Forging itself into a world-class metropolis with a world-class rail transit system, Hangzhou is poised to operate 10 metro lines and two intercity lines by the end of 2021 when its rail lines will stretch to 446 kilometers.
Industry observers say the collaboration between Hangzhou Metro and Hong Kong's Mass Transit Railway has injected momentum into the city's rail expansion plans.
No table cooperation between Hangzhou and Hong Kong has flourished elsewhere.
Xiling School was founded by Tsi Ku Chai, a dealer of traditionally bound books, rubbings of stone inscriptions and Buddhist scriptural books in Hong Kong and Xiling Seal Club, a seal cutting academy in Hangzhou.
The school started teaching in the Hong Kong Academy of Management in April. During its first term, Xiling School taught classes on calligraphy, traditional Chinese painting and seal cutting, focusing on both theoretical knowledge and practical applications.
Utilizing Xiling School as a communication channel, the seal club expects that Hong Kong citizens will become more familiar with rich traditional Chinese culture and have a stronger cultural identity and confidence.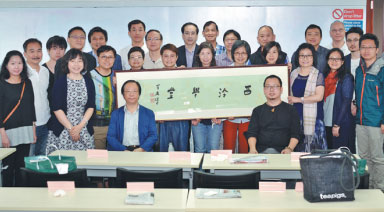 Xiling School starts teaching in the Hong Kong Academy of Management in April, focusing on theoretical knowledge and practical applications.
(China Daily 09/14/2018 page10)
Today's Top News
Editor's picks
Most Viewed