Record damages awarded in landmark Shanghai software case
The Shanghai Intellectual Property Court granted 15.05 million yuan ($2.20 million) in damages in a recent software piracy case, the highest damages awarded since the court's establishment in late 2014.
The record sum underscored the city's determination to protect IP and crack down on infringers, insiders said.
The court ordered Shanghai-based TJ Innova Engineering & Technology Co to pay France-headquartered Dassault Systemes the amount for computer software copyright infringement.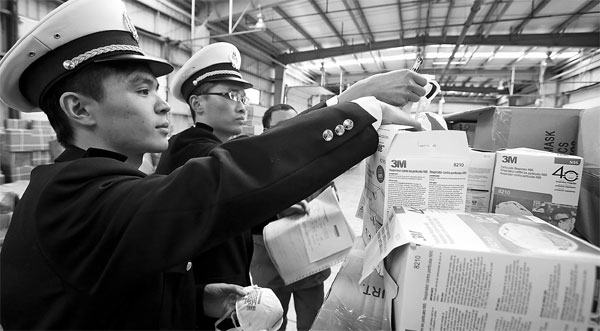 Shanghai customs officials check branded masks to prevent counterfeits from being exported. Provided to China Daily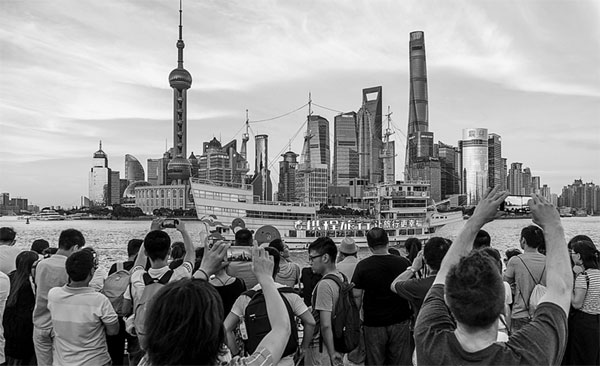 The city aims to become an intellectual property protection center. Wang Gang / For China Daily
Dassault Systemes said it found TJ Innova, an automobile engineering technology company, had advertised on several job-hunting websites to seek technicians who could skillfully use CATIA software, of which Dassault Systemes is the copyright owner.
Before the court heard the case, Dassault Systemes applied for evidence preservation.
IP-related judicial work has long faced thorny problems, such as low compensation and difficulties in collecting evidence, which contributed to a high price for protecting rights, Li Shulan, deputy head of the court, told Shanghai-based Jiefang Daily.
Issuance of a holder order, which requires preservation of all data related to a legal action, is among the court's efforts to address those issues, Li said.
Over the past three years, the court has supported legal hold in 638 cases, with 79 of them targeted at pre-trial evidence preservation and 559 during lawsuits.
One of China's first IP courts, the Shanghai court had handled 6,561 IP cases and concluded 5,849 cases by the end of June.
Malicious and repeated infringements are a major target in the court's fight for IP protection.
In a trademark case filed by Honeywell International Inc in 2016, the Shanghai IP court, as an appeal court, increased the damages from 80,000 yuan ordered in a previous ruling to 300,000 yuan, after considering several factors, including the popularity of the trademark and the liability of the violator.
In April, the Shanghai court heard an appeal case involving well-known Korean trademark Sulwhasoo at the China (Pudong) Intellectual Property Protection Center.
After the public trial, the judges told the more than 30 corporate representatives in attendance what constitutes a trademark right violation and how to prevent risks of such infringement.
The Shanghai government released an action plan on July 10 to advance the city's opening-up.
IP protection is one of the plan's focuses. Shanghai will be built into an IP hub where judicial and administrative authorities cooperate for better protection, Shanghai-based news website Thepaper.cn reported.
"Protecting IP does not concern just a single party," Rui Wenbiao, deputy head of the Shanghai IP Office, told Jiefang Daily.
The action plan has made it clear to enhance an IP protection mechanism involving courts as the major force and administrative enforcement as complementary strength, Rui said.
With increased exchanges in law enforcement, local IP-related government agencies and courts are preparing to set up a regular contact mechanism to explore coordination in administrative and judicial conciliation.
Compared with litigation, administrative enforcement features relatively simple procedures, a shorter period and higher efficiency and is thus becoming increasingly popular with patent holders, insiders said.
Last year, Shanghai strengthened patent-related administrative enforcement and carried out a special raid against patent infringements and counterfeits in its 16 districts.
The enforcement officials investigated 314 patent disputes in 2017, a year-on-year rise of 22 percent.
(China Daily 08/09/2018 page17)
Today's Top News
Editor's picks
Most Viewed