This Day, That Year
Editor's note: This year marks the 40th anniversary of China's reform and opening-up policy.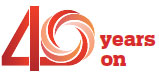 The item from July 12, 1987, in China Daily showed a robot developed by the Shenyang Automation Research Institute attracting visitors' attention in Liaoning province.
Weighing 250 kilograms, it had a wide range of functions, including use in rescue operations.

Today's Top News
Editor's picks
Most Viewed