This Day, That Year
Editor's note: This year marks the 40th anniversary of China's reform and opening-up policy.
The item from July 11, 1981, in China Daily showed a cinema under Beijing's Xuanwu Park covering 3,400 square meters with a 1,150-seat main hall.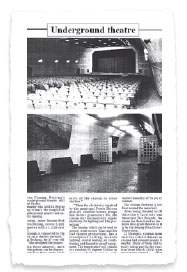 It was the largest underground theater in the capital.
China has been the world's second-largest film market since 2012. Its total ticket revenue in the first half of the year was 32 billion yuan ($4.8 billion), up 18 percent from 27.2 billion yuan last year, according to the China Film Administration.
China had more than 55,000 screens - 88 percent of them able to show 3D films - in about 10,000 cinemas in urban areas by the end of May, the most in the world.
Chinese filmmakers produced 970 films last year, including 32 animation productions. Chinese people went to cinemas 1.62 billion times last year, an 18 percent increase on 2016.
Amid the unprecedented expansion, Chinese filmmakers figured out a way to compete with Hollywood blockbusters.
Xu Zheng's directorial debut Lost in Thailand became the first homegrown film to pass the watershed 1 billion yuan mark after its release in December 2012, sparking a boom in homemade movies.
Last year military-themed blockbusters Wolf Warrior 2 and Operation Red Sea raked in 5.68 billion yuan and 3.65 billion yuan respectively to take the top two spots on the all-time Chinese box office chart.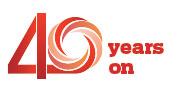 Major Hollywood studios are also taking note. In 2015, Warner Bros announced a deal with China Media Capital, a State-backed investment fund, to produce Chinese-language movies.
(China Daily 07/10/2018 page22)
Today's Top News
Editor's picks
Most Viewed