Keeping a tradition alive
Sui Yiyang started out wanting to learn to play the guqin, but he now crafts the instruments with his own hands
The Wenqu Academy of Classical Learning located in Guangqumen, in Beijing's Dongcheng district, is an oasis of calm in a noisy neighborhood. It is also the place, where Sui Yiyang, a young guqin maker, produces the traditional Chinese music instrument.
Sui, who hails from Chengde, Hebei came to Beijing in 2007 to study how to play the instrument.
But by the end of 2008, he began to be interested in making it.
At first, Sui, who had his own business, regarded his interest in the instrument as a hobby.
But as he fell more deeply in love with it, he decided to become a full-time guqin maker.
As he began to study the subject more deeply, he discovered the traditional way of making the guqin and how it is done today.
For Sui, who follows the traditional route, it takes around 20 months to transform a batch of wood into an instrument.
All materials are carefully sourced, and the production process is in accordance with the highest standards of the Tang Dynasty (618-907).
Sui has produced only four instruments in the past two and a half years.
But this is because he relies only on his hands to produce the instruments.
Sui, who is in his early 30s, has delivered two "guqin appreciation" lectures at the Poly Museum and the National Museum, respectively, and won acclaim for his presentations.
His instruments are keenly sought by collectors at home and abroad.
China Daily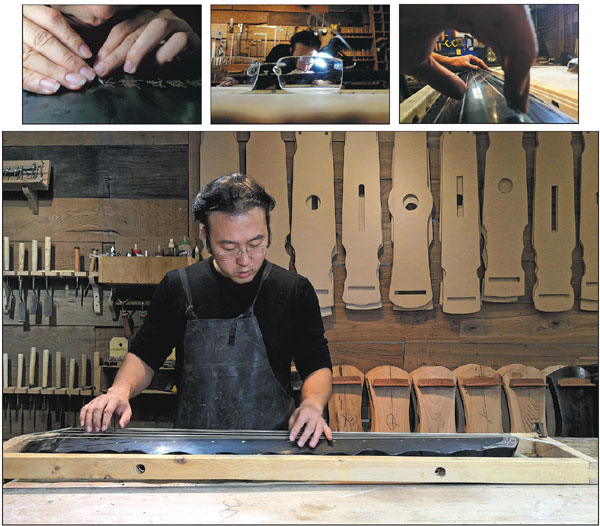 Top row: Making guqin takes patience and care. Above: Experienced guqin makers like Sui Yiyang should know the sweet spot for the tuning.Photos By Wang Jing.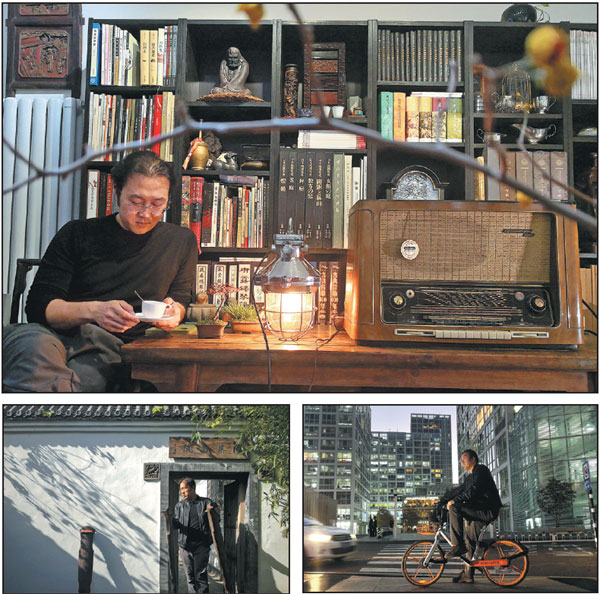 Clockwise from top: Sui likes collecting antique radios. He loves things that records history; Sui rides a shared bike in the street; the main body of an unfinished guqin usually needs to be dried in the sun for several days.Photos By Wang Jing.
(China Daily 01/20/2018 page20)
Today's Top News
Editor's picks
Most Viewed